Overview: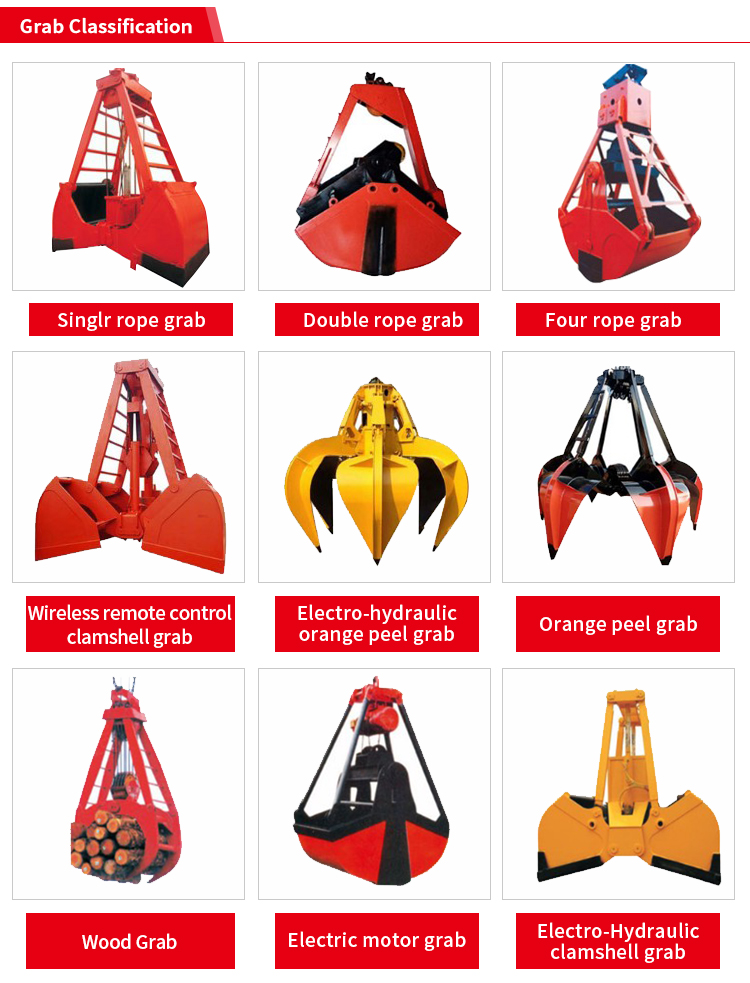 Clamshell Grab Bucket is a special tool for cranes to grab dry bulk cargo. The grab operation does not require heavy physical labor, can achieve high loading and unloading efficiency and ensure safety. It is the main dry bulk handling tool of the port. According to the type of goods, clamshell grab bucket can be divided into ore grab, coal grab, grain grab, wood grab.
According to the driving method, it can be divided into two types: hydraulic grab and mechanical grab.
The mainstream grabs are as follows:
Shell type grab bucket: suitable for port, dock, station yard, mine and other aspects of loading a variety of bulk cargo, minerals, coal, sand and gravel materials, earth and stone.
Multi-petal grab bucket: Suitable for scrap steel grabbing and refining work in steel mills, bulk waste in waste disposal sites and construction sites, waste refining, handling and handling.
The wood grab bucket is mainly used for the grasping and loading and unloading of logs, wood, pipes, drums and other objects of various specifications. It can be grabbed by a single grab or multiple picks, and can be used with cranes such as tower cranes and door cranes. Applicable to occasions such as log yards, dock unloading, etc.
Features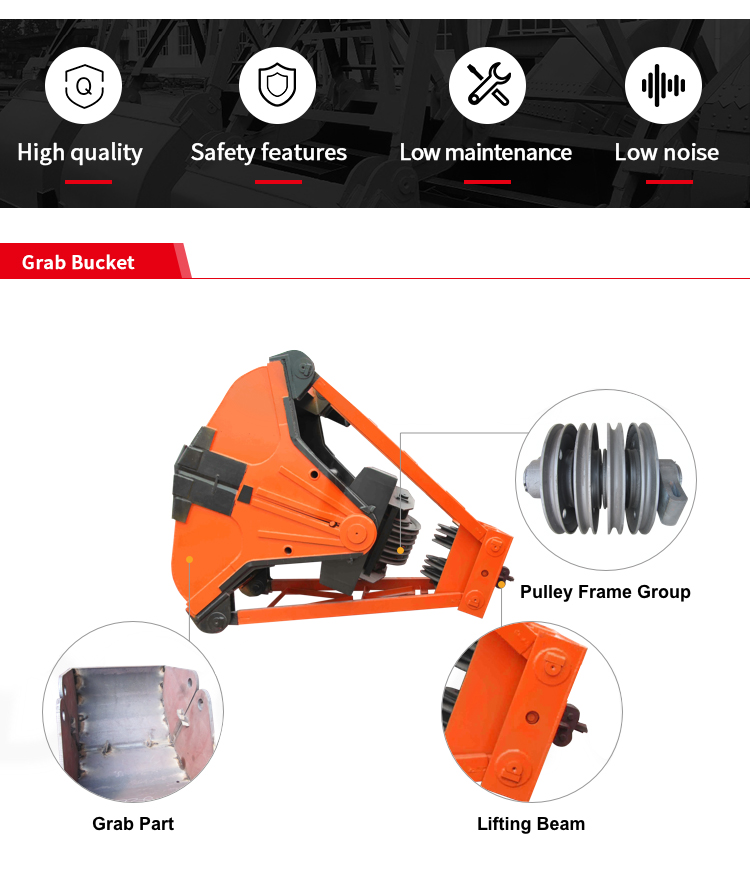 * Suitable to grab sand,coal,grain, slag,scrap.
* through beam is shortened,high strength,light self weight.
* main shaft sleeve is of bearing steel, Pin shaft material is 40Cr.
* High temperature resistant bearing for pulley.
* Knife edge plate adopts wear-resisting steel plate,adopts multilayer sealing craft.
* Dirt proof and water proof and it could be underwater operation.
* Clearance of two knife dege plate is very small,0.3mm,good sealing, keep working site clean.
* Whole structure is strong and not distortion,good sealing.