Hydropower Plant Crane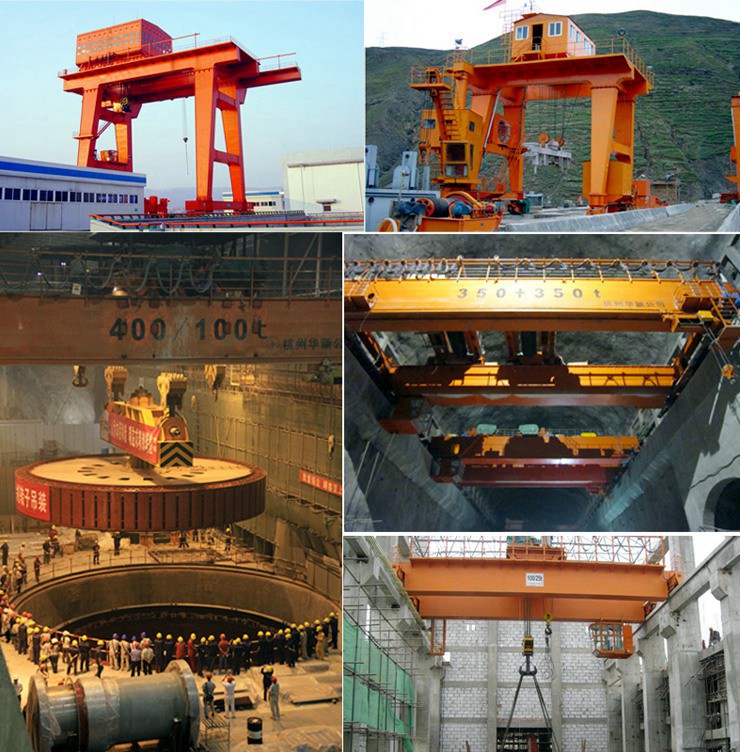 Hydropower Station Bridge Crane with single trolley: capacity from 50t to 1200t,double-trolley capacity from 100t+100t to 500t+500t. It is always used to maintain the generator set.

The Gate Hoist or hydropower gantry crane used on the top of hydropower station is a kind gantry type hoisting machinery with multiple functions. Mainly used on the top of the hydropower station dam or on the draft tube deck,using for the hoisting, handling of all kinds of gates such as the water inlet gate of the power unit, emergency overhaul gate of bottom port, trash rack, plate gate of the flood discharge sluice, the installation of the electromechanical device and the convey of the other equipment on the dam.