Concrete Industry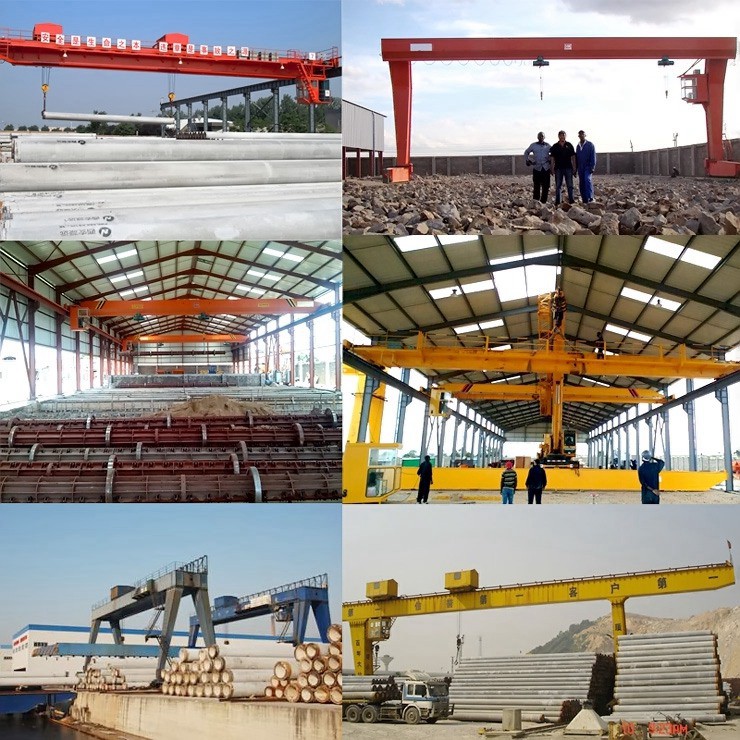 Complete equipment of Spun Pre-stressed Concrete Pole and pile and Concrete Batching Plant. Provide turnkey project for the design and consultation of manufacturing SPC pole & pile, decorative poles, transmission pole & street lighting poles plant. Supply all necessary ancillary equipment from spinning machines, cage welding machines, button head forming machine, wire handling equipment, conveyor system, filling stations, molds, pre-stressing equipment, lifting beams, coil stands, inserts, etc.
We not only supply Concrete Pipe/pile cranes for Pipe/pile factory, but also supply the whole poles factory project for you, as we have done many successful cases abroad!
The double trolley or hoist overhead crane is specially designed for pile factory, electric pole factory and pipe pile workshop. It can load and unload the pipe or poles of 18-30 meters length with double trolley easily and steadily. The double trolley design can handling mold and poles easily. The cranes are suitable for heavy and harsh and tense working condition, can bear 2~3 shift work per day! The Concrete electrical pole Mould crane can be equipped with special electric pole mold hanger to work at the workshop! The pipe crane has two hooks so it can load the pipe at the both end in case of breaking.