Overview:
European electrical hoist single girder overhead crane (also European EOT Hoist Crane)consists of hoisting mechanism (wire rope electric hoist and other structures), main beam, end beam, electric control system, etc.

European EOT hoist crane has low height, small size, light weight, small wheel pressure and humanity. The design and many other advantages are a new generation of innovative products of FEM STANDARD OVERHEAD CRANE, superior performance, compact structure, small net space size, and full use of the plant's effective space.

The maximum lifting capacity for electrical hoist single girder overhead crane is 20T, the overall protection class is IP55, Class F insulation, the lifting mechanism adopts high-strength galvanized steel wire rope, the lifting frequency reaches 2 million times, and the operating mechanism is equipped with hard tooth surface reducer (HRC60) and squirrel-cage motor ( 60% ED), self-adjusting disc brakes, precise drive gears, hardened tooth surfaces, and abrasive treatment ensure long-term, trouble-free operation. The perfect braking system greatly improves safety and reliability. The high-performance brake adopts a dust-proof design that can be automatically adjusted and has a safety life of more than 1 million times. All components are manufactured using European technical standards, with excellent performance and maintenance-free advantages.

The standard configuration of the crane is the VVVF control for lifting and traveling speed, and the positioning is quick and accurate. At the same time, the anti-swing device configured effectively solves the problem of swing of the transshipment. The smooth braking ensures stable, safe and reliable driving. The stepless variable frequency control system is designed for crane applications. At the same time, depending on the characteristics of the customer's on-site operations, it is possible to allocate hoisting frequency conversion or double hoist operation. Such hoisting structures are often used in the loading and unloading operations of precision machining equipment. They fully consider the needs of customers and increase the safety of customers during use. Comfort.
Features
Electrical hoist of single girder overhead crane features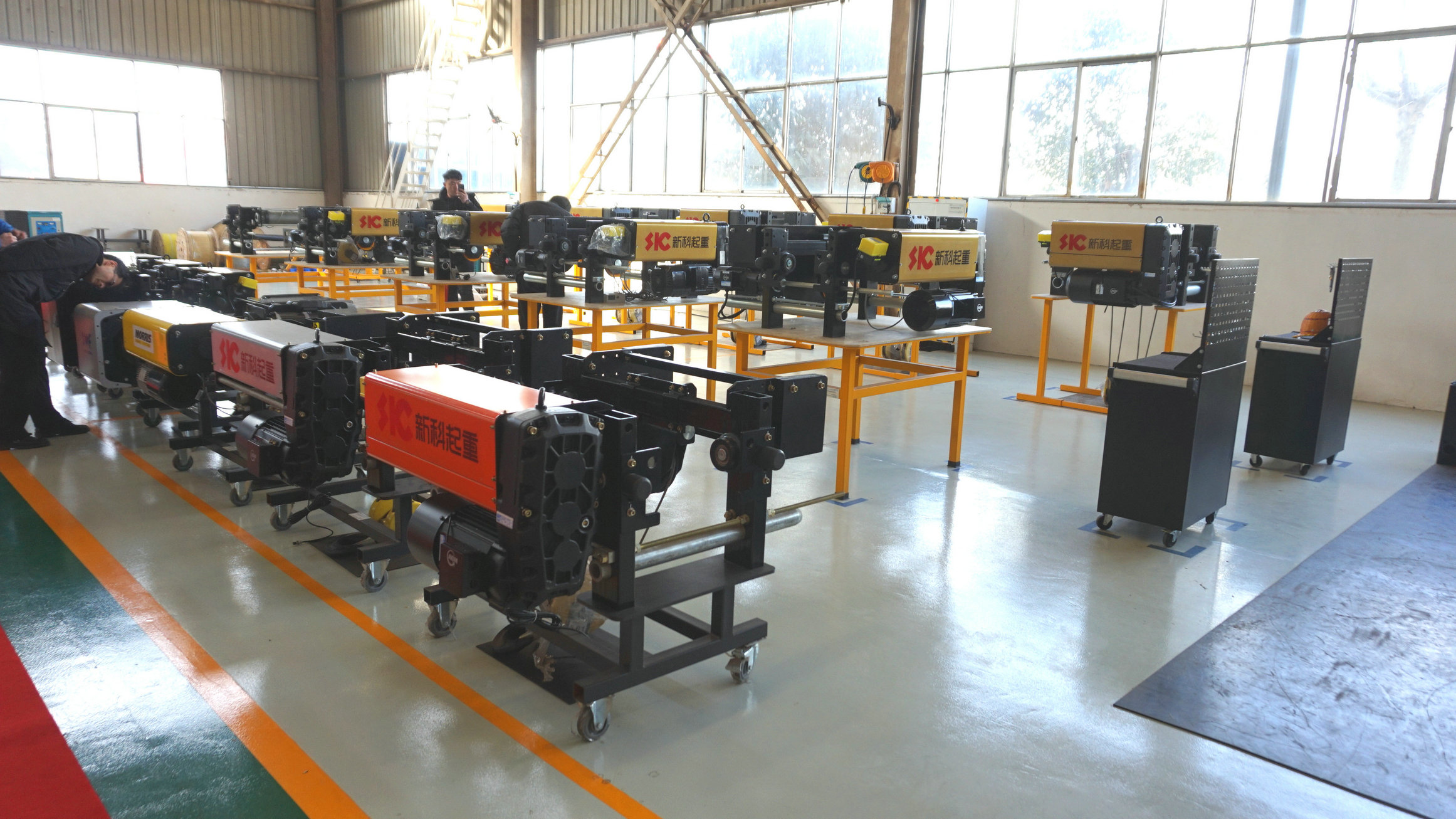 1. Low headroom, Smart driving, higher efficiency, stepless traveling control.
2. Hardened gear, low noise design.
3. IP55/F or H Insulation.
4. Heavy duty motor, 60%ED rating.
5. Overheating, overloading protect.
6. Electromagnetic disk brake,full sealing.
7. Maintenance free.
8. Dual speeds for hoisting.