Overview:
Continental FEM standard cranes should have precise, safe, and reliable features. With the development and application of the European-style crane intelligent module, the European FEM standard crane can be upgraded and expanded to realize intelligent transportation.

European Type FEM Standard EOT cranes can be equipped with intelligent function modules such as real-time monitoring, electronic anti-shake, jog function, micro-speed function, zero-speed hovering, 4G long-distance communication, remote diagnosis, automatic control, and palm lifting, and intelligent crane upgrades.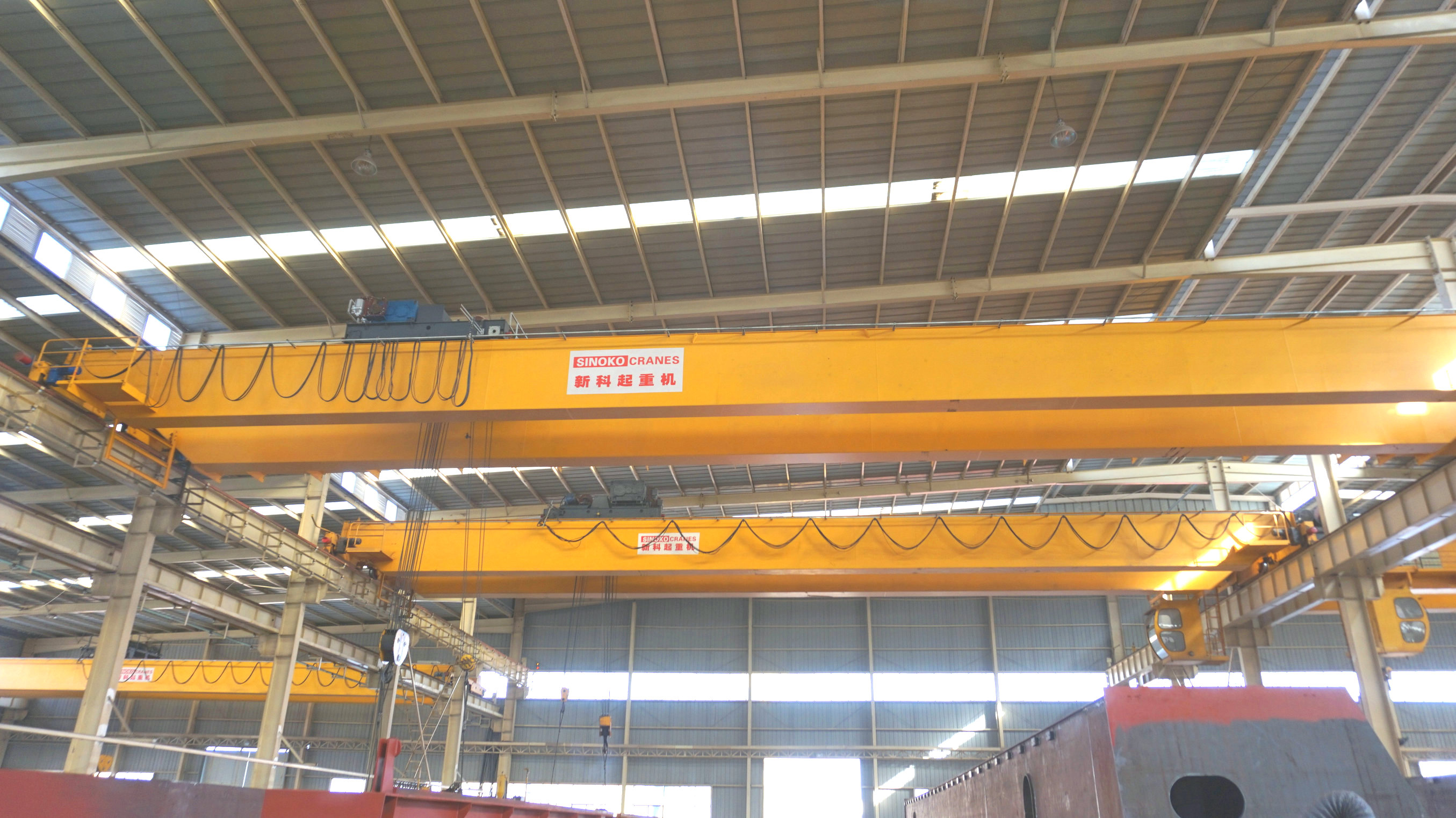 1. Safety Monitor
The safety monitor has the remaining safe working period, the accumulated lifting working time, the cumulative overloading times, the number of lifting motor startups, the hoisting motor overheating protection and alarm, the overload protection and alarm, the brake pad thickness alarm, and the power supply phase loss monitoring. , dozens of functions such as leakage protection function, motor status monitoring and alarm, etc., constantly monitor the safe operation of the crane to ensure safe lifting.
2. Electronic anti-shake
Through the real-time detection of operating instructions and the height of the weight, the crane automatically calculates the speed increase/decrease that can fully offset the swing, optimize the running speed of the crane, and effectively suppress the swing of heavy objects.
3. Inching function
When the heavy object is close to the destination, the crane automatically moves precisely according to the preset macro distance regardless of the jog or long press, and automatically stops, thereby ensuring that the heavy object is safe and accurate.
Micro speed function
Reduce the rated maximum speed to the desired limited speed to finely control the weight running speed.
4. Zero speed hover
In the short period of time when the speed is reduced to zero and the brake is not closed, the motor continues to maintain the full torque output, ensuring that the heavy object does not fall off in the hover, facilitating quick reverse start.
Automatic control/remote control/remote diagnosis
Based on Ethernet TCP/IP and Web technologies for automation and remote control.
Web or APP Cloud control
Provide cloud platform, customers can control the end (such as mobile phones, tablet) installation [handheld lifting MyCrane], you can monitor and manage your own crane.

Features
1.Space maker, building cost saving
2.Heavy duty processing
3.Smart driving, higher efficiency
4.Stepless control
5.Hardened gear
6.IP55 protection, F/H insulation
7.Heavy duty motor, 60%ED rating
8.Over heating, Overloading protect
9.Maintenance free
Sinokocranes focus on FEM Standard EOT Crane design, manufacture, sale, installation, after sale service with rich experience.