Overview:
Sinokocranes' Gantry Crane on Tracks is specifically engineered for the robust demands of diverse industries including manufacturing, construction, shipping, and warehousing. Combining functionality with durability, this gantry crane facilitates seamless transportation of heavy loads along predefined tracks. Its sturdy design, crafted with cutting-edge technology, ensures maximum efficiency while maintaining the highest safety standards.
Gantry Crane on Tracks Component

1. A model gantry crane on tracks consists of four main parts: the bridge structure, the trolley traveling mechanism, crane traveling mechanism and the electric equipment.





2. The girders and frame are welded structure without weld joint and high degree of vertical and horizontal rigidity.




3. The lifting mechanism is electric trolley, it can equip with hook and other tools to lift containers. Some rail, gear, wheel relevant parts with good quality manufactured by our own group, the quality is easily been controlled.




4 .The main electric parts are Siemens and other famous brand. The motor is heavy duty slide ring type, Xindali brandorsome other brand top quality in China. The buffer adopts polyurethane material and the brake iselectric hydraulic type.




5. This crane has two kind conductive forms: cable and slip line. Slip line are first recommended, the conductive form and position should be definite when place an order.



Features
Robust Lifting Capacity: Sinokocranes' Gantry Crane on Tracks boasts a powerful lifting capacity, making it perfect for managing heavy loads in various industrial settings.
Versatile Track Movement: The crane's ability to move along its track system allows for efficient and flexible transportation of goods and materials.
Advanced Control System: The crane is equipped with a sophisticated control system for precise operations, featuring wireless remote and cabin controls for ease of operation.
Comprehensive Safety Measures: Safety features like an emergency stop button, overload protection, and limit switches ensure the crane's operations are safe and secure.
High-quality Components: The crane comprises high-quality components like the hoist, trolley, crane bridge, and tracks, all designed for durability and optimal performance.
Energy-efficient Design: The electric-powered crane is designed for energy efficiency, reducing operational costs and promoting environmental sustainability.
Multiple Types Available: Depending on your operational needs, the crane is available in single girder, double girder, portable, and semi-gantry configurations.
Easy Maintenance: The crane's design allows for easy maintenance and servicing, reducing downtime and enhancing productivity.
Wide Span and Lifting Height: With a wide span length and lifting height, the crane offers a broad operational area, accommodating a variety of lifting needs.
Reliability: As a product of Sinokocranes, a trusted name in crane technology, you can count on the Gantry Crane on Tracks for consistent and reliable performance.
About Sinokocranes
Sinokocranes, a global leader in crane technology, offers a diverse range of innovative lifting solutions for industrial needs. Our commitment to quality, safety, and cutting-edge design ensures that our products offer unparalleled performance and reliability. Trust Sinokocranes to take your business to new heights.
Main production equipments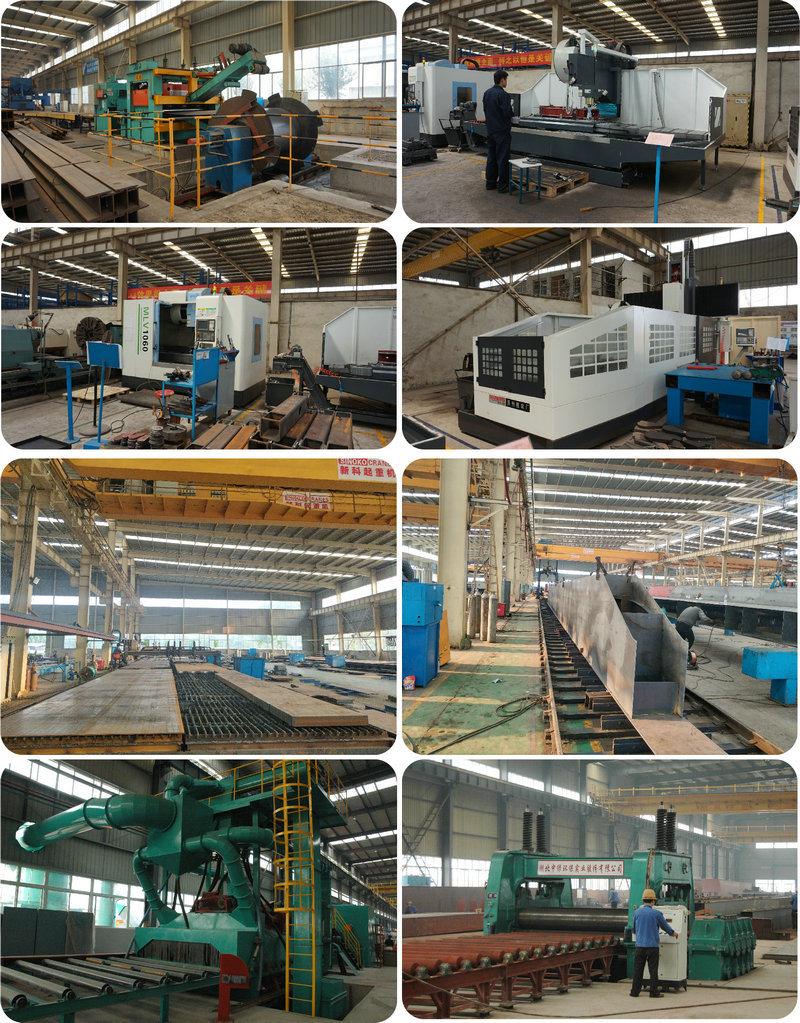 Specification
| | |
| --- | --- |
| Feature | Specification |
| Lifting Capacity | Up to 50 tons |
| Span Length | Up to 35 meters |
| Lifting Height | Up to 30 meters |
| Power Source | Electric |
| Control | Wireless Remote Control, Cabin Control |
| Safety Features | Emergency Stop, Overload Protection, Limit Switch |
| Track Type | Double Beam |
Gantry Crane on Tracks Type
Sinokocranes offers the Gantry Crane on Tracks in various types tailored to suit different operational needs:
Single Girder Gantry Crane on Tracks: Best suited for relatively lighter loads.
Double Girder Gantry Crane on Tracks: Perfect for handling heavier loads in more demanding environments.
Portable Gantry Crane on Tracks: Ideal for operations requiring frequent relocation and high mobility.
Semi-Gantry Crane on Tracks: Perfect for facilities with limited space.
Boost your operational efficiency today with Sinokocranes' Gantry Crane on Tracks. Experience the power of advanced lifting technology combined with uncompromising quality and safety standards.
Sinokocranes - We Lift Your Business. Contact us today to find out more about how our Gantry Crane on Tracks can revolutionize your lifting operations.