Overview:
Gantry crane is mainly used for loading and unloading of freight yard, bulk cargo and bulk cargo outside. 10 Ton gantry cranes has high utilization ratio of site, wide operation range, wide adaptability and strong versatility, especifically for handling steel scraps in outdoor yards.
Features
What kind of scraps to lifting?
Heavy melting steel –such as plates, beams, columns, channels; may also include scrap machinery or implements or certain metal stampings
Old car bodies – Vehicles with or without interiors and their original wheels
Cast iron parts – Cast iron bathtubs, machinery, pipe and engine blocks
Pressing steel parts – Domestic scrap metal up to approx. 6 mm thick.
Manganese steel – Non magnetic, hardened steel used in the mining industry, cement mixers, rock crushers, and other high impact and abrasive environments.
Rails – Rail or tram track
Specification
10Ton Scrap Metals Yard Grab Gantry Cranes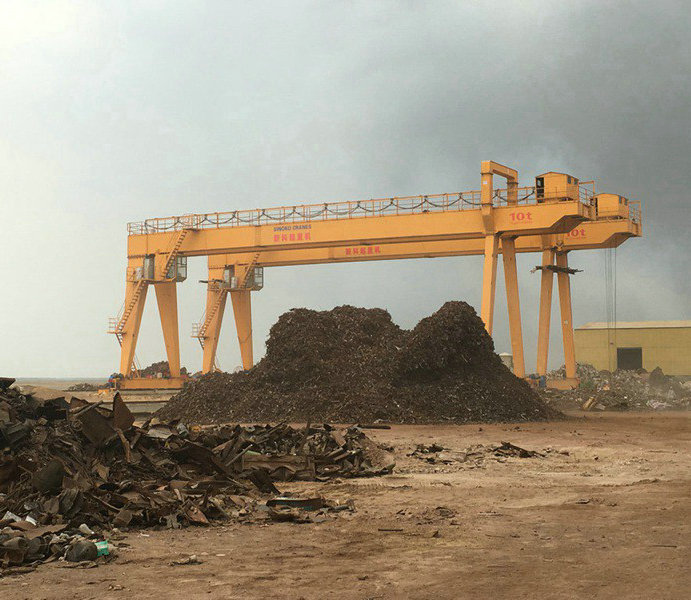 How to get a professional proposal on gantry cranes?
(1)What is the Max. lifting weight each time?
(2)What is the Max. lifting height required?
(3)How frequent the crane will be used per day?
(4)What is the working environments?