Overview:
1. 20T Cabin Control Mobile Gantry Crane:
· Lifting capacity: 20T
· Work duty: A5
· Span: up to 40m
· Working temperature: -20 to + 40°C
· ISO, GOST, SGS and CE certificated
· Automatic rectify deviation control
· Phase protection
· Lifting limit switch
· Cross traveling limit switch
· Long traveling limit switch
· Low voltage protection
· Emergency stop system
· Current overload protection system
· Light and alarm system
· Superior safety and reliability
Features
2. 20T Cabin Control Mobile Gantry Crane Features:
· Double girder gantry crane mainly consists of a steel frame, lifting mechanism, inclination mechanism, crane travel mechanism, trolley traverse mechanism, machinery house, elevator, container spreader, electric equipment and other accessory equipment for safety
· Mobile gantry crane 20T widely used outdoor of a warehouse, container yard, port, material yard, or assembly workshop
· This type gantry crane can be equipped with various lifting devices for particular work needs
· Prohibited for lifting high-temperature solution, flammable, explosive, corrosion, overloading, dust and other dangerous operating
Specification
3. 20T Cabin Control Mobile Gantry Crane Specification: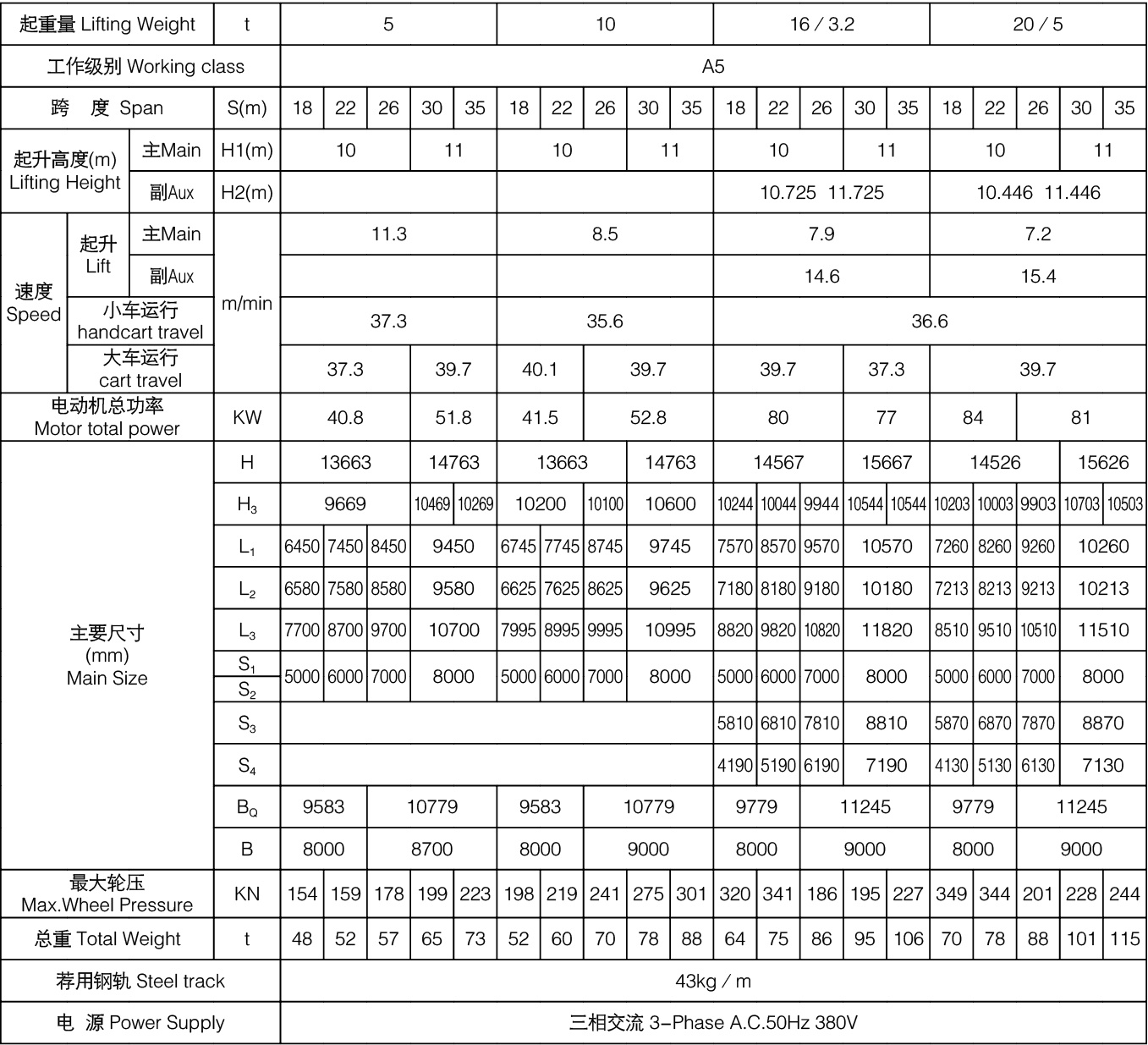 All above datas are standard. Please tell us the following parameters before you finish this order:
1.Lifting capacity
2. Span ( rail centre to centre )
3. The required lifting height ( from hook to the ground ) and the span distance
4. Crane travelling length
5. What will be lifted by the crane
6. The crane and hoist movement speed (m/min)
7. The rail length and the height.
8. Single speed or double speed for lifting and travelling ?
9. Driver cabine control or pendant control ?
10. How many hours work per day ?
11. Power source : 380v,50Hz,3phase or others?


Welcome to send inqury to us.