Overview: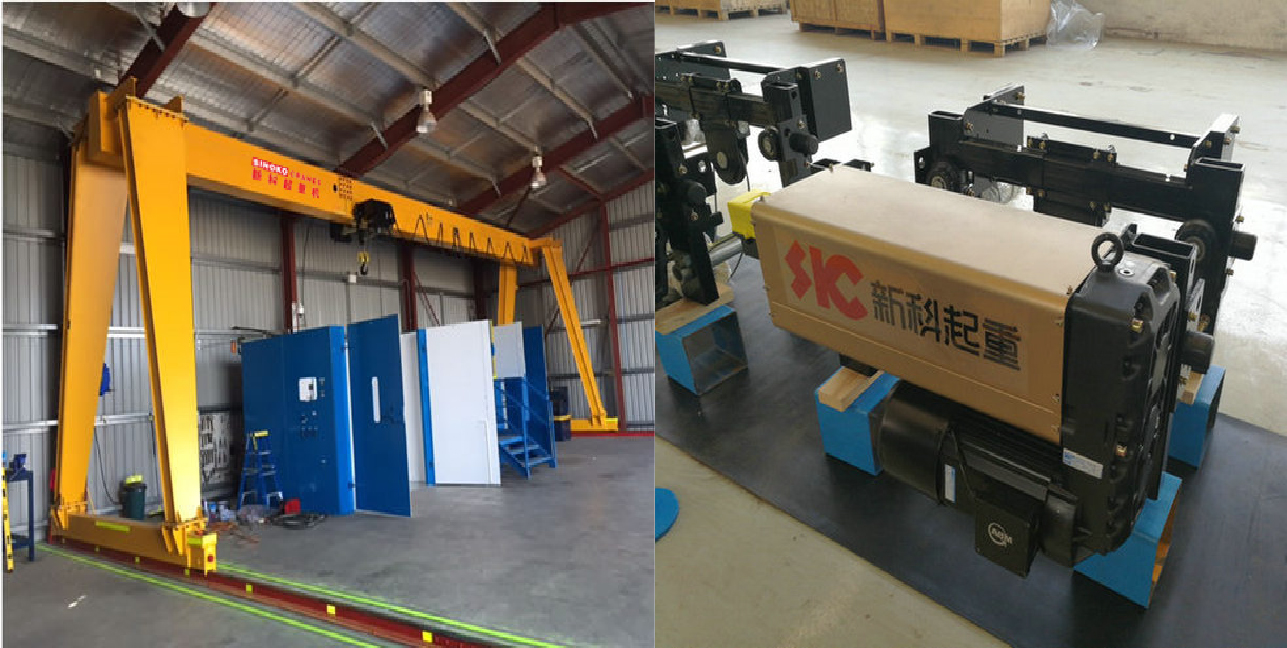 8 ton European standard single gantry crane is a new type gantry crane which adopts foreign advanced manufacturing processes and technologies. It is also a new generation of innovative products with strict implementation of China's national standards.
Its superior performance, compact structure, European optimization design, light weight, small wheel pressure , The size is short and can make full use of the plant's effective space.
The hoisting mechanism of the crane adopts a two-speed control system (speed ratio of 6:1). The vehicle running mechanism adopts a frequency conversion speed control system (the speed ratio is 10:1), excellent driving performance, and frequency control. Smooth running, the electrical system adopts safe trolley line control, and the main power line of the crane power supply is arranged at the end of the girder on the side of the beam.
Features
(1) European optimization design, light weight, small wheel pressure, short size.
(2) Multiple modes to meet all users' various uses.
(3) Excellent driving performance, frequency control, stable operation.
(4) Single main beam, welded box shape, degree of crown in accordance with national standards.
(5) Steel sheet material is fe37 or fe52 (similar to domestic steel q235b or q345b).
(6) The web is cut by 40m CNC to ensure the smooth forming and accuracy of the crown curve.
(7) Main arc welding with submerged arc welding and nondestructive testing.
(8) After welding, the entire beam is shot blasted to achieve sa2.5 level, eliminating welding stress.
(9) Epoxy zinc-rich paint, two sides and two sides, 140μ thick, long life, beautiful appearance, good gloss.
(10) The main beam and the end beam are connected by high-strength bolts of grade 10.9 to ensure the structural strength and accuracy of the whole machine.
(11) Three-in-one drive mechanism for large and small cars, variable frequency stepless speed regulation, hard tooth surface, disc brake.
(12) The cart drives ip55, class f insulation, and the electricity continuation rate reaches 40% ed.
(13) End beam configuration with flat or dual rim wheels, anti-friction bearings, truck buffers, anti-track end plates.