Overview:
As the useful movement, lifting and transportation tool, the 5 ton gantry crane can be found in many workplace at indoor and outdoor service. The 5t gantry crane can be divided into many different types, including single girder, double girder, semi-gantry and portable gantry crane 5 ton.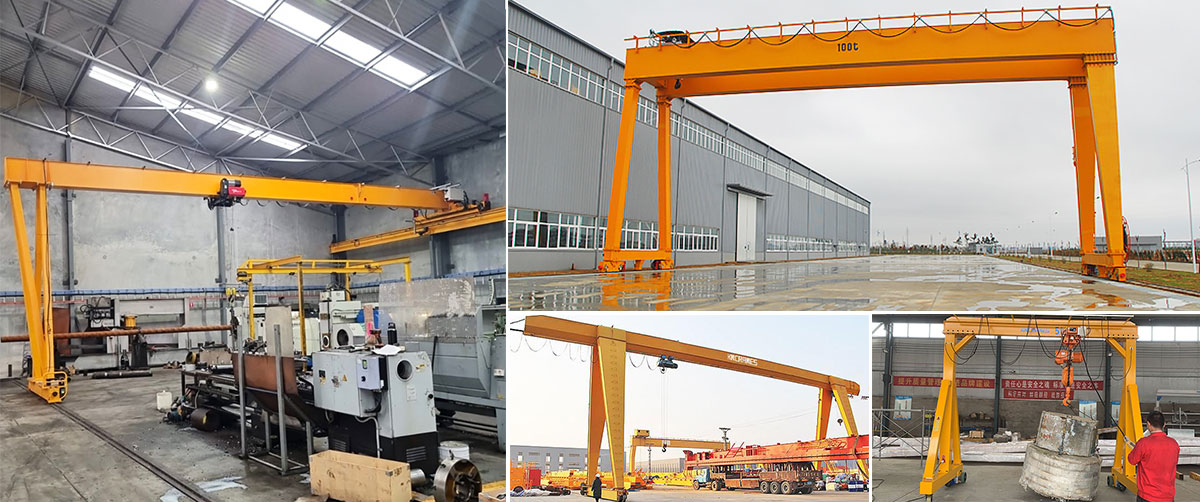 5 ton Gantry Crane Customization:
By main beam: single main beam, double main beam
By Picking device: hook, grab, electromagnetic sucker
By Structure: truss, box beam, tube beam, hybrid structure
By Foot structure: L-type C single girder gantry cranes and splayed, O-shaped, half-door double beam gantry cranes


We provide permanent or temporary lifting solutions according to your usage and cost considerations. Our gantry cranes can be used for indoor or outdoor work areas, with fixed or adjustable height and span. For mobile gantry cranes, different wheels are available to suit your specific application.
Minimal maintenance. Our high quality 5 ton gantry crane, which requires almost no maintenance, can help you save a lot of maintenance cost and time.
You can send your requirements to our professional 5 ton gantry crane engineer, we will quickly and clearly provide you with 5 ton gantry crane design for free.
Features
● Reducer
Reducer maintenance-free design, gear material for the chromium-molybdenum nickel alloy, anti-friction bearings, gear grinding, tooth surface hardening, grinding, to achieve 6-level accuracy, permanent lubrication, completely sealed without refueling, low noise helical gear drive.


● Lift brake
Double disc lifting control system, electromagnetic self-adjusting brake, brake pad life: no less than 1 million times of normal use, no less than 6000 times of emergency braking, automatic compensation of wear of brake pads, normally closed design, power failure Lifting mechanism is in braking state to ensure safety, environmental protection brake friction discs are dust-proof, asbestos-free, with high safety and reliability, large brake friction contact area, adjustable braking torque and good heat dissipation performance.


● Driver's room
Humanized design, large beveled observation window, and 360-degree rotation of the seat reduce the driver's labor intensity and can accurately observe the state of the lifted item during work.