Overview: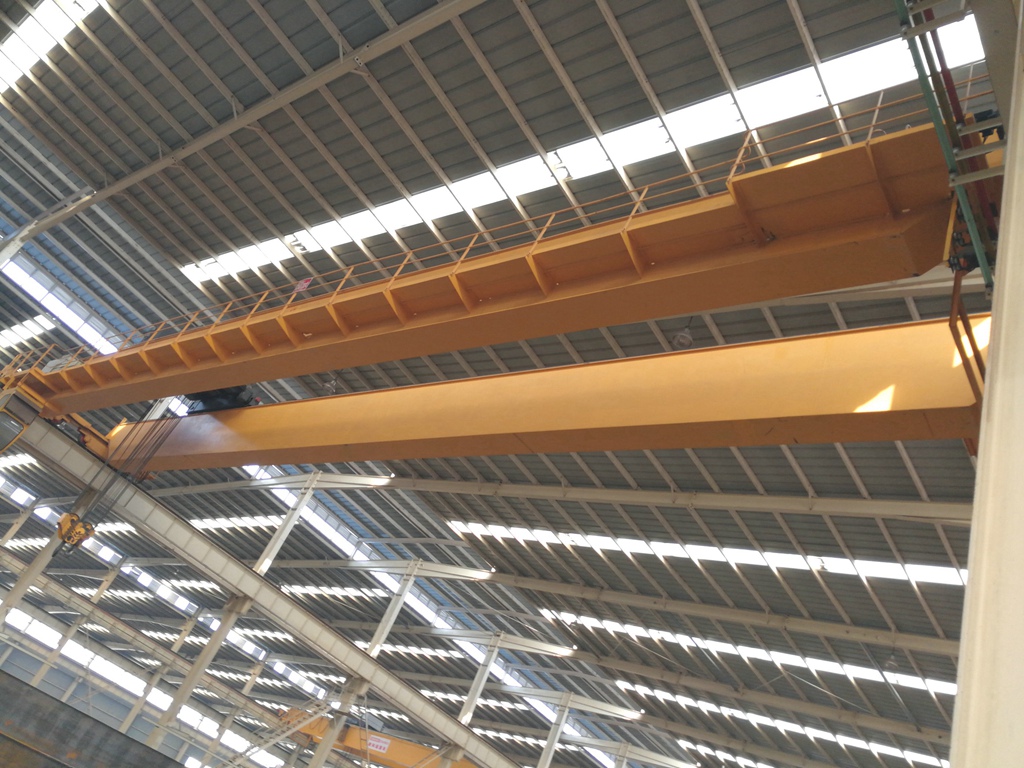 Double Beam Open Winch Crane could be desinged according with different kind of workshop. Saving cost ,improving performance.

Capacity: 5ton, 10ton, 15ton, 20ton, 25ton, 30ton, 50ton, 70ton, 80ton, 100ton, 200ton, 300ton, 400ton
Span: 6m-31.5m
a) work duty: FEM2M, M5
b) Protection class: IP55
c) Insulation class: F
d) continuing rate: 60% ( for the high class motor)
e) Cooling rate: 30% than normal crane
f) Over temperature protection: 170℃
Working temperature: -25 to +42 centigrade
Three control methods:
1.Pendent control:A. Easy operation when obervation. B. Convenient to communication with other workers.
2.Wireless remote control: A. Greatly improved the work efficiency. B. Keep the operator from danger.
3.Cabin room control