Overview:
Cxtd double girder crane is a bridge crane with two main beams as its name implies. It's divided according to the structure of the crane.as known as Double beam bridge crane. Which has unbeatable advantages, such as, unparalleled performance, tight structure, light dead weight, high safety and reliability, high perform efficiency, and widely applications for various industries.

Features
With the design concept of cutting down customer's loss caused by crane problems and downtime, SINOKO CRANE has developed the cxtd double girder crane with the main features as follow:
Advantages Of cxtd Double Girder Crane
Reasonable Cost
Energy-saving and low energy consumption.European Overhead Crane adopt leading technology in transportation systems.
●electrical systems and other systems. Whether it is in terms of work performance or energy consumption, it has greatly improved compared with traditional bridge cranes.
●Low operating and Maintenance costs, Is also a maintenance-free crane overhead crane,the selection of high-quality, high-performance parts, the workload of maintenance is reduced;
Advanced Design
Light-Self weight, Small Space Occupy, and effective use of plant space when protecting the plant from impact;
High Performance
Use variable-frequency technology, run with heavy load at low speed and light load at high speed, comprehensive anti-sway technology, can achieve high-precision positioning of lifting items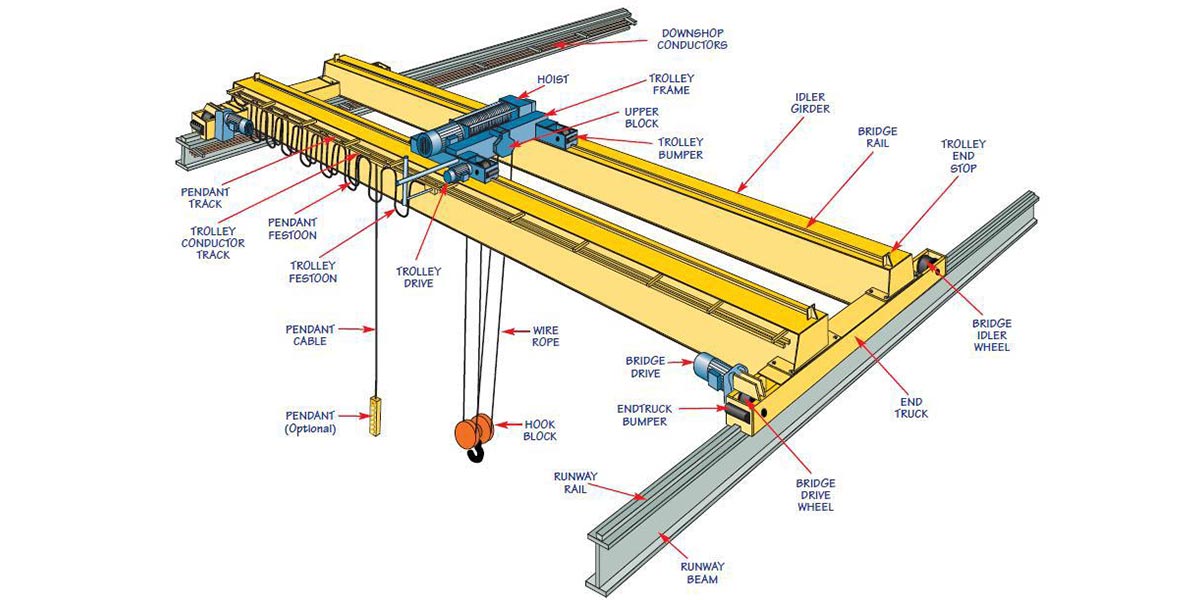 Specification
| | |
| --- | --- |
| Product type | Europe type |
| Lifting capacity | 5~80ton |
| Span length | 10.5-31.5m |
| Work duty | A3~A6 |
| Ambient temperature | -20~50℃ |
The series of double girder overhead crane include products: explosion-proof crane, overhead crane with hook, grab bucket overhead crane, foundry overhead crane, electromagnetic overhead crane, overhead crane with carrier beam, double trolley overhead crane and double girder hoist trolley crane.
Cxtd double girder crane (European style double girder overhead cranes) can be provided with customized configurations, with the lifting capacity ranging from 5 - 800 tons. Turning over hoist, anti-sway device, automatic positioning device, winch servicing and monitoring device or remote diagnostic tools can be customized. SINOKOCRANE also can provide personalized and professional solutions to clients with our advanced techniques and experiences.