Overview:
Description of Sinokocranes Wireless Control 45 ton Gantry Crane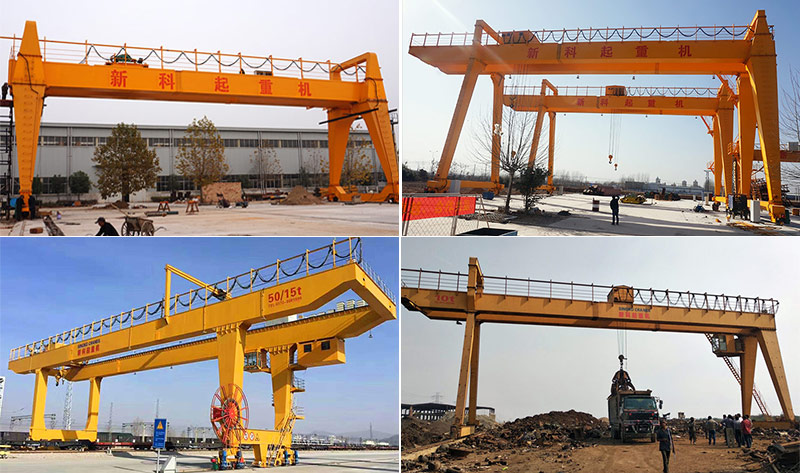 The metal structure of the utility model is like a portal frame, and two support feet are installed under the main
beam, and the utility model can be directly carried on the track of the ground, and both ends of the main beam
can be provided with overhanging cantilever beams.
Due to easily manipulate, a remote control gantry crane is widely used in many working environment, such as
the warehouse, harbor, shipyard, hydro power station and some construct sites.
There are mainly two manipulation methods to choose for customers about a gantry crane. These are the ground
control and cabin control.And also can be divided into two different ways, one is the Panel Push Button Type,
and another is Sway Control with rockers.
As a gantry crane manufacturer, we have quite rich experience in the production and design of cranes. Apart from
the 45 ton gantry crane, we provide cranes with various lifting capacities, such as 15 ton, 20 ton, 30 ton, 80 ton and
so on. also provide semi gantry crane,rubber tired gantry crane and rail mounted gantry crane etc.Using the international standards, 45 ton gantry crane in Sinokocranes is of elegant appearance, flexible operation, safe and reliable performance.
Features
Features & Advantages of Sinokocranes Wireless Control 45 ton Gantry Crane
1. Overload protection device
2. Top quality long time bearing polyurethane materials buffer
3. Crane traveling limit switch
4. Voltage lower protection function
5. Emergency stop system
6. Lifting height limit device