Overview: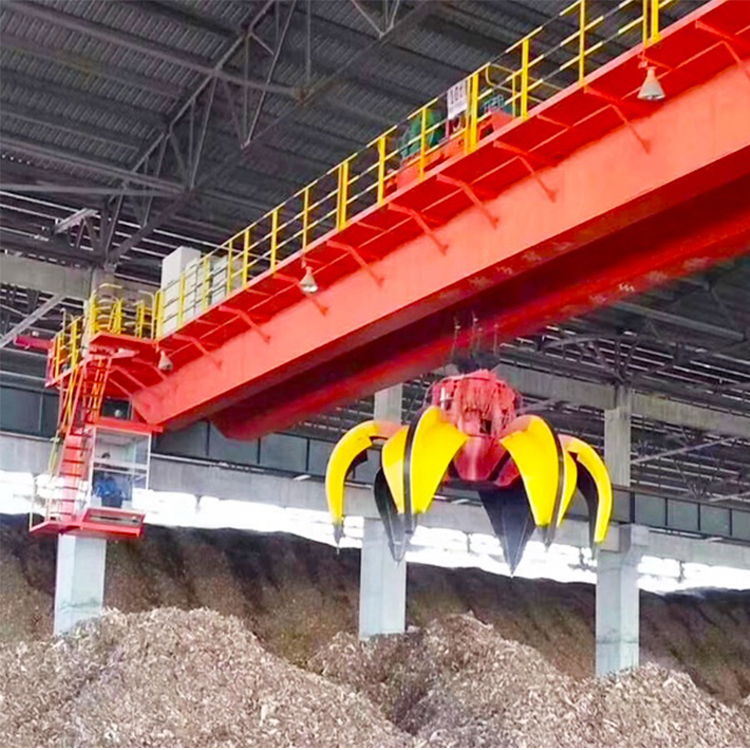 QZ Grab Bucket Overhead Crane is a kind of heavy duty overhead crane to grab and load coal, ash, coal gangue and other bulk goods and materials.
QZ Grab Bucket Overhead Crane is mainly compriesd of box-shaped girder, End Carriage, Lifting Trolley, Grab bucket and Electrical control system. Generally, the power supply System for trolley and crane are festoon system and Bus Bar system.
Features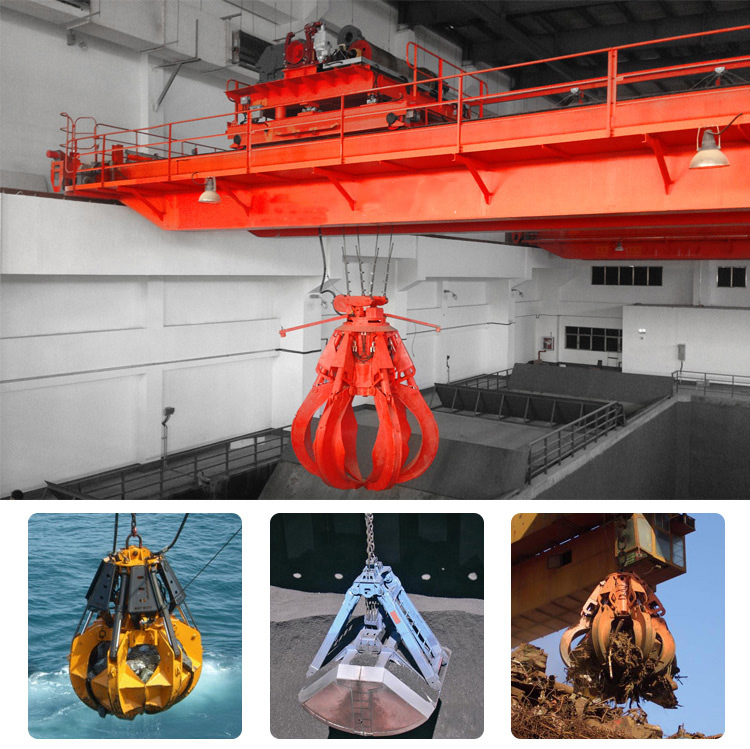 1). Reasonable structure, strong bearing capacity
2). Low noise, soft starting and stopping
3). Safe and reliable operation
4). Commodious cabin and open view
5). Low cost maintenance, long working life
6). Strong box type,welding by machine hand.
7). Wheels are vacuum casting,medium frequency quenching
8). Wheels,wirerope drum,gears, couplings are processed by CNC manchine center, TOP quality control.
9). Heavy duty slipring motor,Or Sq.cage motor with VVVF, IP54 or IP44,insulation class F or H,soft starting and smooth running.
10). Siemens or Schneider main electric parts are used for durable and safe operation