Overview:
Hoist& Trolley Features
- overcapacity limit switch prevents the trolley lifting excessive overloads.
- reeved to a low-headroom design lower block for minimum headroom and maximum lift
- upper/lower, geared control circuit hoist lifting excessive overloads
Bridge Motors
- totally enclosed helical bridge reducer
- motors are sized to provide better performance and longer life
Single Girder End Truck
- oversized hand holes allow for easy access to connection plate bolts
- heavy duty bumper comes standard
Control Panel
- variable frequency control provides controlled acceleration and deceleration for smoother operation
- cables connect to bridge motors, power and pendant control for easy assembly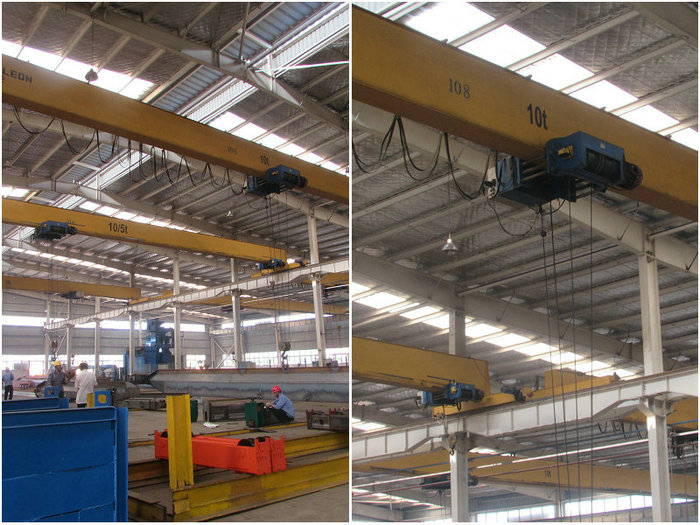 Features
Single Girder Crane is one of the most effective equipment for the medium and heavy loads. Single girder crane
provides the greatest flexibility for the cover area and the movement control. It is also rather easy be tailored depend
on the different working conditions of your factories and the variety of the productions and loads.