Overview: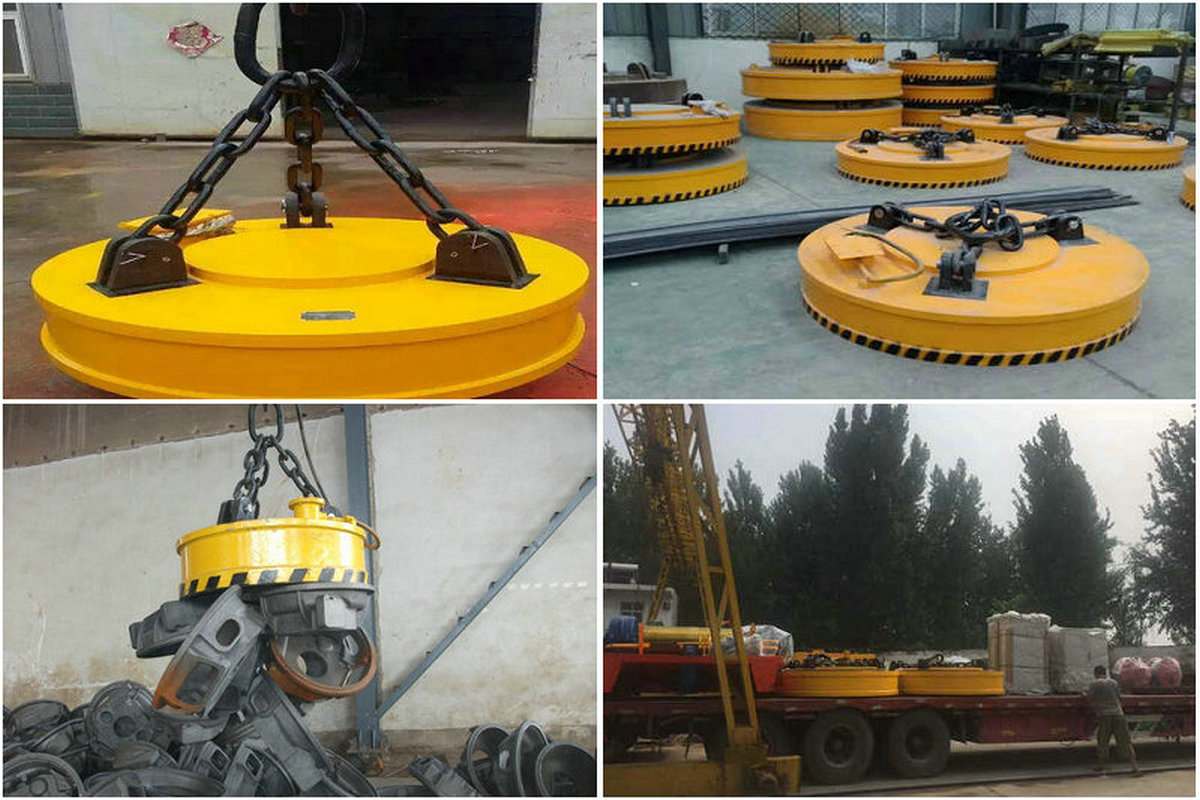 Crane magnets are important components for hoisting steel plates, scrap steel, steel pipes, etc. It is used for loading, unloading and carrying steel plate, profile steel, and spool, etc. It is especially applicable to lift material or different specifications and which needs Horizontal rotation. The carrier-beam is cross structure, which is reliable and has good safety features, and has a certain function of preventing swinging. The lower part of the carrier-beam can bring special lifting appliances, such as magnetic chuck and tongs, etc. Can improve work efficiency. Lifting Magnet Supplier - Sinoko Crane can provide lifting magnets according to your lifting materials and your requirements.
1. Steel Material: Q235 or Q345
2. Whole layout provides good protection against special working environment.
3. Double box beam with steel legs moving through the ground beam as crane travelling system.
Features
1. Using a fully sealed structure, good moisture resistance.
2. Optimized by computer design, reasonable structure, light weight, large suction, low energy consumption.
3. Excitation coils are treated by a special process to improve the electrical and mechanical properties of the coils.
4. Insulation materials have a thermal rating of Class C and a long service life.
5. The rated electrification continuation rate of ordinary crane magnets has been increased from the previous 50% to 60%, which has improved the use efficiency of electromagnets.
6. The ultra-high temperature type electromagnet adopts a unique heat insulation method, in which the temperature of the sucked object has increased by 700°C in the past 600°C, thereby expanding the application range of the electromagnet.
7. Easy installation, operation and maintenance.
Specification
Model
Lifting capacity (kg)
(cold/hot state)
Steel ball
Steel ingot
turnings
MW5-50L/1
1200
220/130
80/65
MW5-60L/1
2000
290/170
95/80
MW5-70L/1
2500
380/200
120/100
MW5-80L/1
3000
480/250
150/130
MW5-90L/1
4500
600/400
250/200
MW5-110L/1
6500
1000/800
450/400
MW5-120L/1
7500
1300/1000
650/500
MW5-130L/1
8500
1400/1100
700/600
MW5-150L/1
11000
1900/1500
1100/900
MW5-165L/1
12500
2300/1800
1300/1100
MW5-180L/1
14500
2750/1100
1600/1350
MW5-210L/1
21000
3500/2800
2200/1850
MW5-240L/1
26000
4800/3800
2850/2250
MW5-260L/1
30000
6100/4900
3600/3850
MW5-280L/1
34000
7100/5700
4450/3400
MW5-300L/1
39000
8350/6700
5150/4100
Ready to enhance your crane's lifting capabilities? Discover the power and efficiency of Lifting Magnets from Sinokocranes! Our Lifting Magnets are specifically designed to handle a wide range of materials with ease and precision. With their strong magnetic force and robust construction, these magnets provide a reliable solution for your lifting needs.
Upgrade your material handling operations today. Contact us to discuss your requirements for Lifting Magnets and let our experienced team guide you towards the best solution for your specific needs.
About Sinokocranes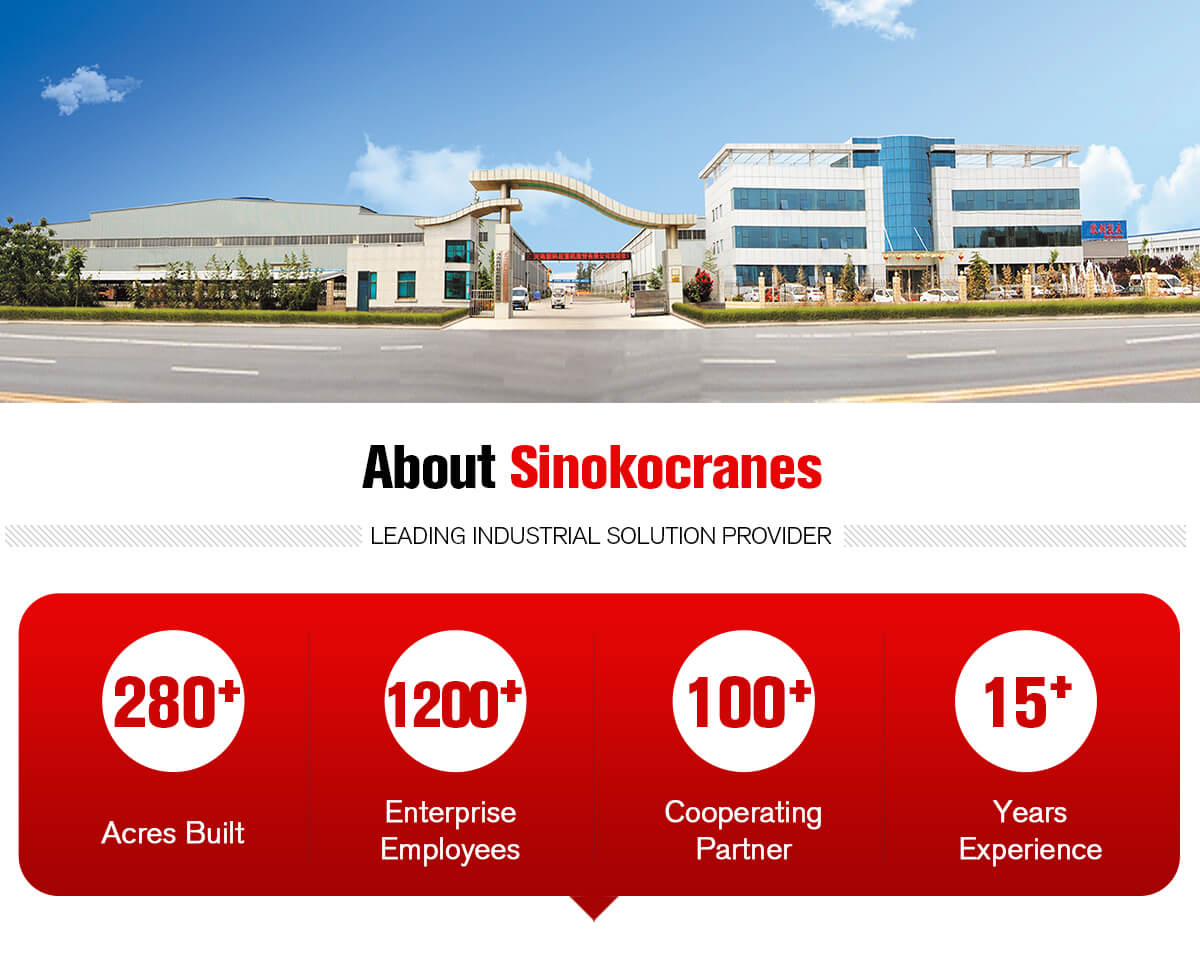 Sinokocranes is a Chinese company established in 2008. We specialize in manufacturing lightweight cranes and providing integrated material handling solutions. Our services encompass research, design, manufacturing, installation, and full life-cycle support. We prioritize innovation, using advanced technologies and lightweight materials to create efficient, eco-friendly cranes. Our goal is to meet customer needs and contribute to the advancement of the material handling industry.
Automated Production Equipment