Overview:
QDY&YZ model casting ladle crane with hook mainly consists of main beam, hook trolley, crane traveling mechanism, cabin and electric controlling system, etc. Casting ladle crane is one of the main equipment in the continuous casting technology of steel making.

It is mainly used transfer the pouring melted iron to the appointed place, and the thermal protective coating is added at the bottom of the main girder. The place where molten nonmetal material and red-hot solid metal is lifted. The casting overhead crane are heavy duty for 20-24hours working.

Adopt double-girder structure below 125t and four-girder structure above 125t;
The main grabbing device of main hook is fixed-spacing hook girder used to lift foundry ladle;
Auxiliary hook is used to work with main hook to dump the molten iron and do other subsidiary lifting operation;
Main hoisting and transportation equipment in steel mill and smelter workshop;
Used for transshipment and pouring of liquid metal during melting, etc;
Add thermal-protective coating under the main girder;
Ambient temperature: below +60℃, moisture: less than 50%;
Crane assembly and test accord with No. 375, 2007 document issued by AQSIQ.


Casting Ladle Crane Detail Showing


1. Crane girder 2. Crane trolley 3. Gear box 4. Crane motor 5. Hydraulic brake 6. Crane wheel


Strong Drum & Trolley Showing of Casting Ladle Crane

Following demands as optional for the QDY and YZ type casting ladle crane:

1. Capacity: 5t-500t
2. Span: 5-40m
3. Working Class: A7-A8 (FEM 4m-5m)
4. Control Method: Remote and Cabin Control
5. Power Source and Painting Color as your demands
6. According to your other demands.
Features
1. Overloading protection

2. Top quality long time bearing polyurethane materials buffer
3. Crane traveling and cross limit switch
4. Voltage lower protection function, reduce energy consumption
5. Main lifting motor with thermal protection
6. Hooks with latch
7. Rubber buffers
8. Protective earthing
9. Sub-assembly characteristic are tested before assembly
10. Emergency stop system, current over-load protection system, Excellent exchangeability for parts and components
Specification
Lifting Capacity (T)
125/32
320/80
Span (m)
19
24.5
Speed (m/min)
Main Hook
7.8
7.6
Aux. Hook
9.7
9.7
Main Trolley
36
38
Aux. Trolley
37.5
39
Traveling of Crane
73
76
Max wheel pressure (KN)
505
750
Steel track recommended
QU120
Operational Model
Cabin; remote control
Working class
A7 or A8, FEM 4m
Power Supply
Three-phase A.C. 380V, 50Hz or your requirement


About Sinokocranes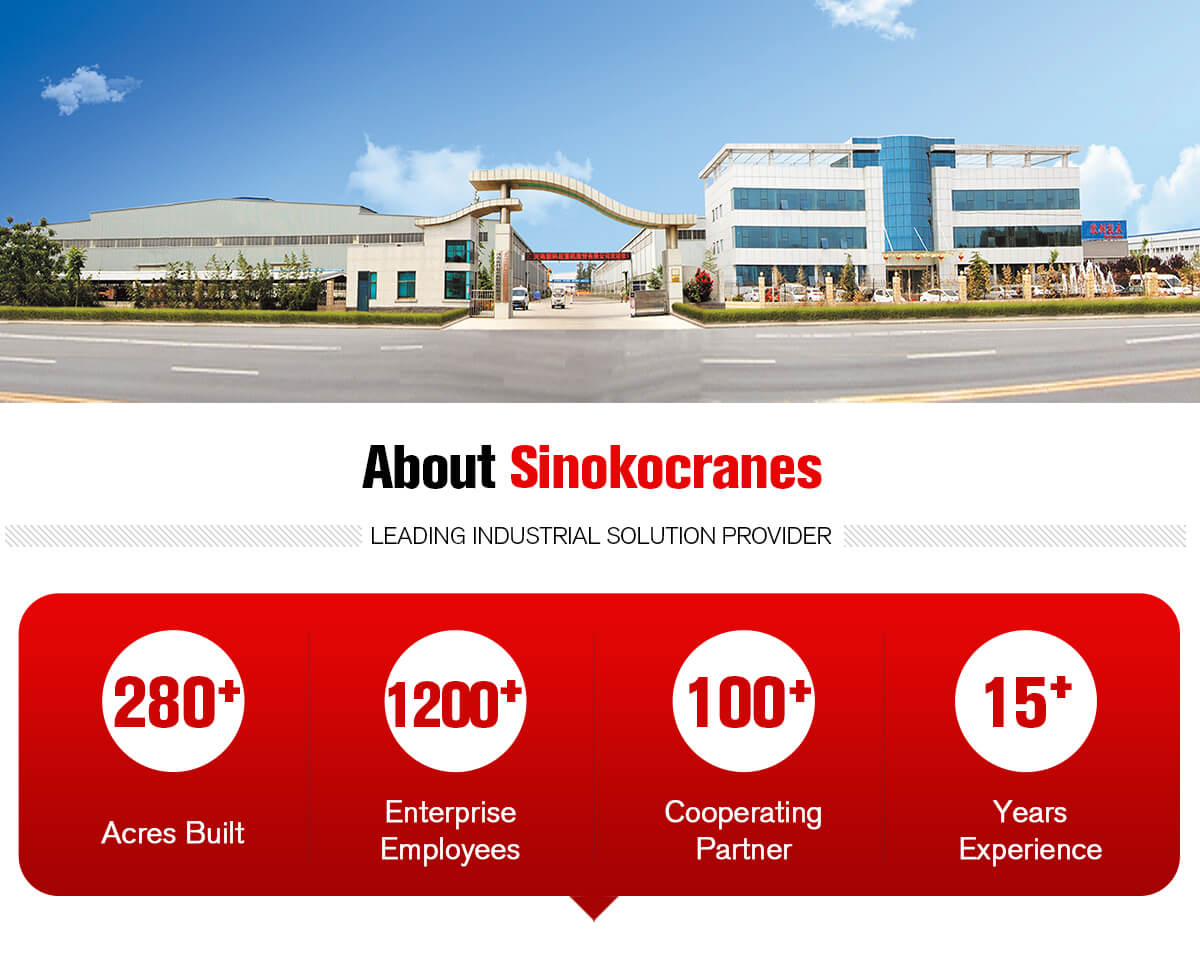 Sinokocranes is a Chinese company established in 2008. We manufacture lightweight cranes and provide integrated material handling solutions. Our focus is on innovation, using advanced technologies and eco-friendly materials. We offer research, design, manufacturing, installation, and full life-cycle support. With a reputation for good quality and competitive prices, we have received high praise from customers, particularly for our steel mill projects.
Our Main Products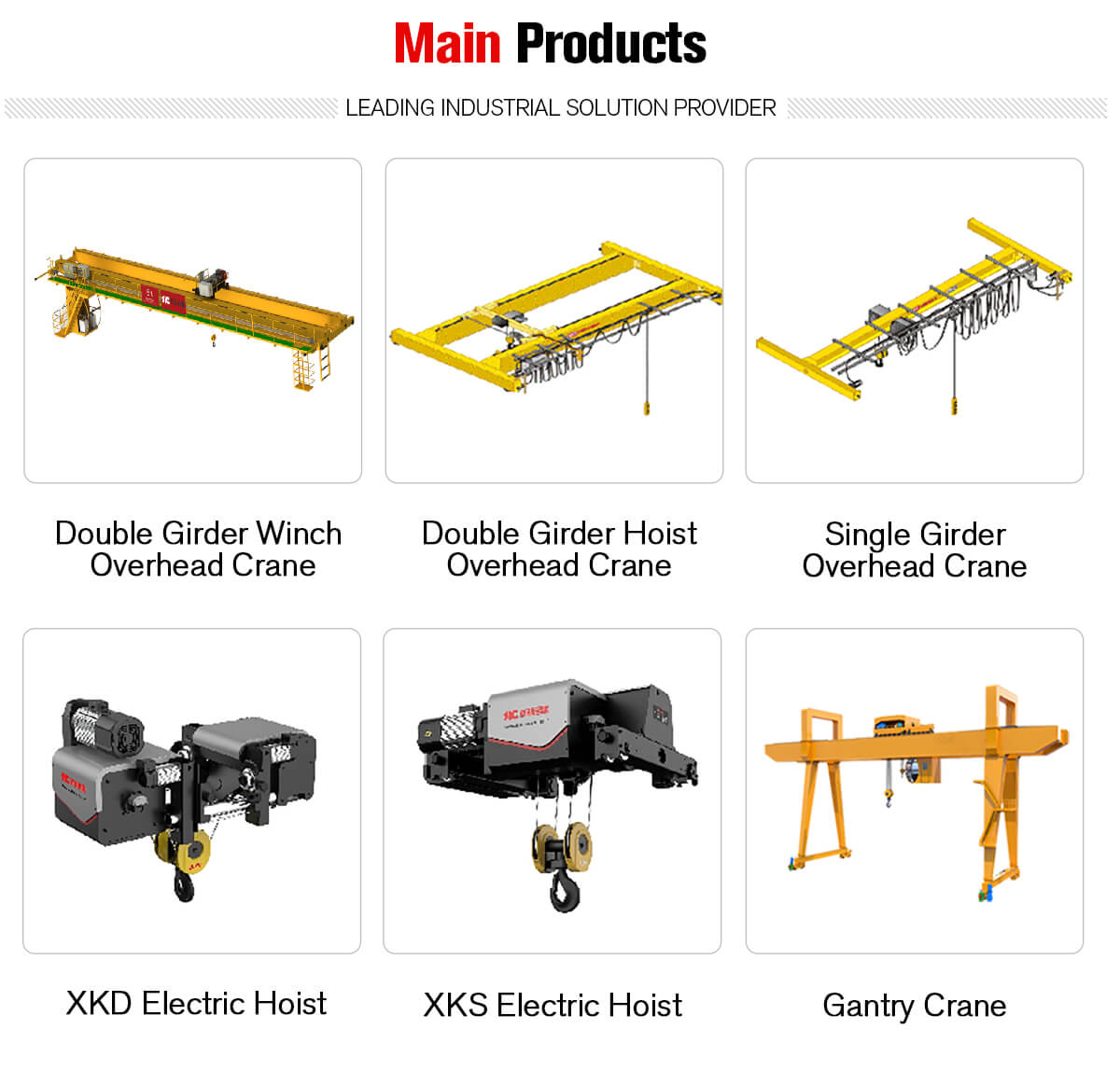 Our comprehensive product range includes overhead cranes, gantry cranes, jib cranes, electric hoists, crane trolleys, electromagnets, grabs, and other lifting equipment. These offerings provide tailored crane solutions for a variety of industries such as steel, power stations, energy recycling, vehicle manufacturing, general manufacturing, papermaking, food, petrochemical, aerospace, and shipbuilding.
Product Certificate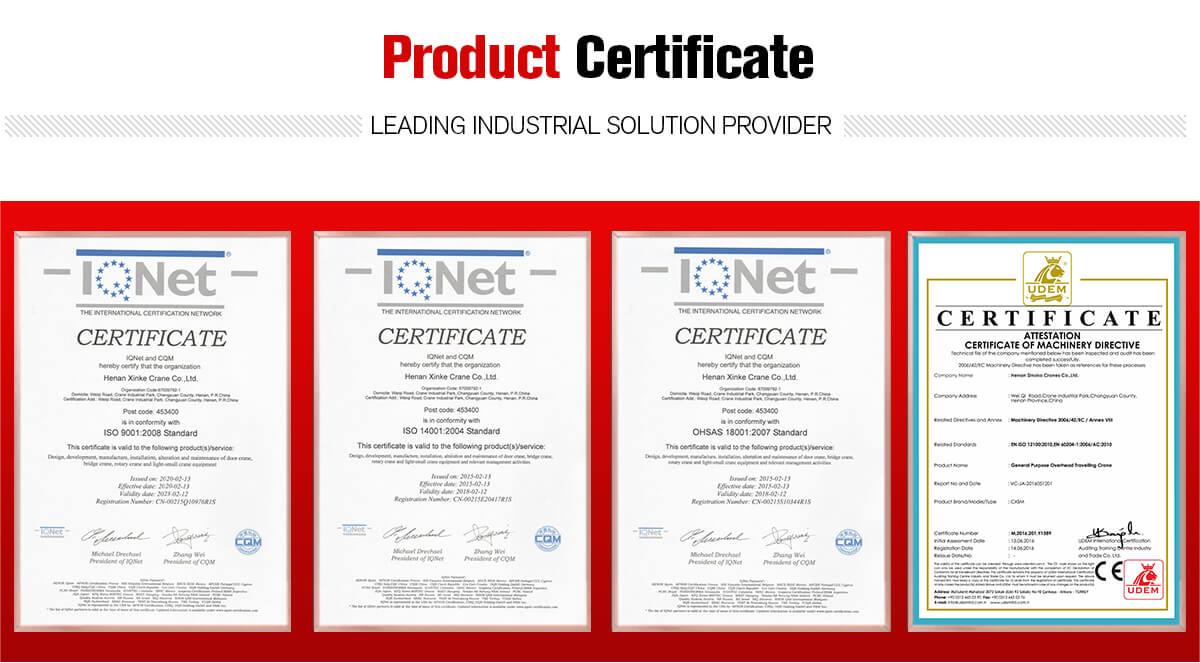 Our crane products are CE certified, ensuring that they meet the safety, health, and environmental protection standards required within the European Economic Area.
If you're in need of reliable, lightweight cranes and integrated material handling solutions, look no further than Sinokocranes! With our focus on innovation, advanced technologies, and eco-friendly materials, we deliver high-quality products and services. Contact us today to discuss your requirements and experience the exceptional customer service that has garnered us high praise. Let us be your trusted partner in advancing the material handling industry and meeting your specific needs.