Overview:
Garage overhead cranes are typically installed on the ceiling or a freestanding frame, allowing for optimal use of space and increased productivity.

Types of Garage Overhead Cranes:
Single Girder Overhead Crane

Features a single beam supported by end trucks or rails.

Suitable for light to moderate lifting capacities and spans.

Offers cost-effective solutions for small-scale garage operations.




Double Girder Overhead Crane

Consists of two parallel beams supported by end trucks or rails.

Provides increased lifting capacity and stability compared to single girder cranes.

Ideal for heavy-duty applications or larger garage spaces.




Monorail Overhead Crane

Utilizes a single rail for hoist movement along a fixed path.

Offers simplicity and flexibility for linear lifting and movement within the garage.

Suitable for applications with limited space or specific material handling requirements.




Underhung Overhead Crane

Designed to operate on lower flanges of runway beams attached to the ceiling.

Provides efficient lifting and movement capabilities for garage operations.

Offers flexibility in terms of runway placement and minimal interference with the workspace.
Customized Garage Overhead Crane:
Tailored to specific requirements, such as unique lifting capacities, spans, or special features. Provides personalized solutions for garage setups with specific needs or space constraints.
Each type of garage overhead crane has its own advantages and suitability based on factors like lifting capacity, span length, workspace constraints, and specific application requirements. It is crucial to consider these factors and consult with experts to choose the most suitable type of garage overhead crane for your specific needs.
Features
Lifting Capacity: Typically ranging from 1 to 20 tons, the lifting capacity determines the maximum weight that the crane can lift.
Span: The span refers to the distance between the supports of the crane, and it can vary depending on the size of the garage or workshop.
Lifting Height: This specification indicates the maximum vertical distance that the crane can lift the load.
Control Mode: Garage overhead cranes can be operated manually or with the use of remote controls for increased convenience and precision.
Safety Features: These cranes are equipped with safety mechanisms such as overload protection and emergency stop buttons to ensure safe lifting operations.
Specification
| | |
| --- | --- |
| Type | Overhead Crane For Garage |
| Span | Up to 30 m |
| Cross Speed | 0~20 m/min (VVVF) |
| Duty Class | Up to M6 |
| Sling Type | Wire Rope |
| Transport Package | Standard Export Packaging |
| | |
| --- | --- |
| Origin | Henan, China |
| Certification | CE, ISO9001: 2000, ISO9001: 2008 |
| Load Capacity | 1T- 20T |
| Lifting Speed | 5/0.8 M/Min (Vvvf Available) |
| Long Travel Speed | 0~30 M/Min (Vvvf) |
| HS Code | 8426112000 |
Advantage of Garage Overhead Cranes:
Improved efficiency and productivity by eliminating manual lifting and reducing labor requirements.
Enhanced safety for operators and surrounding personnel.
Optimal utilization of garage space as the crane operates overhead, freeing up floor space.
Versatile lifting capabilities for a wide range of objects and equipment.
Durability and reliability for long-term usage.
About Sinokocranes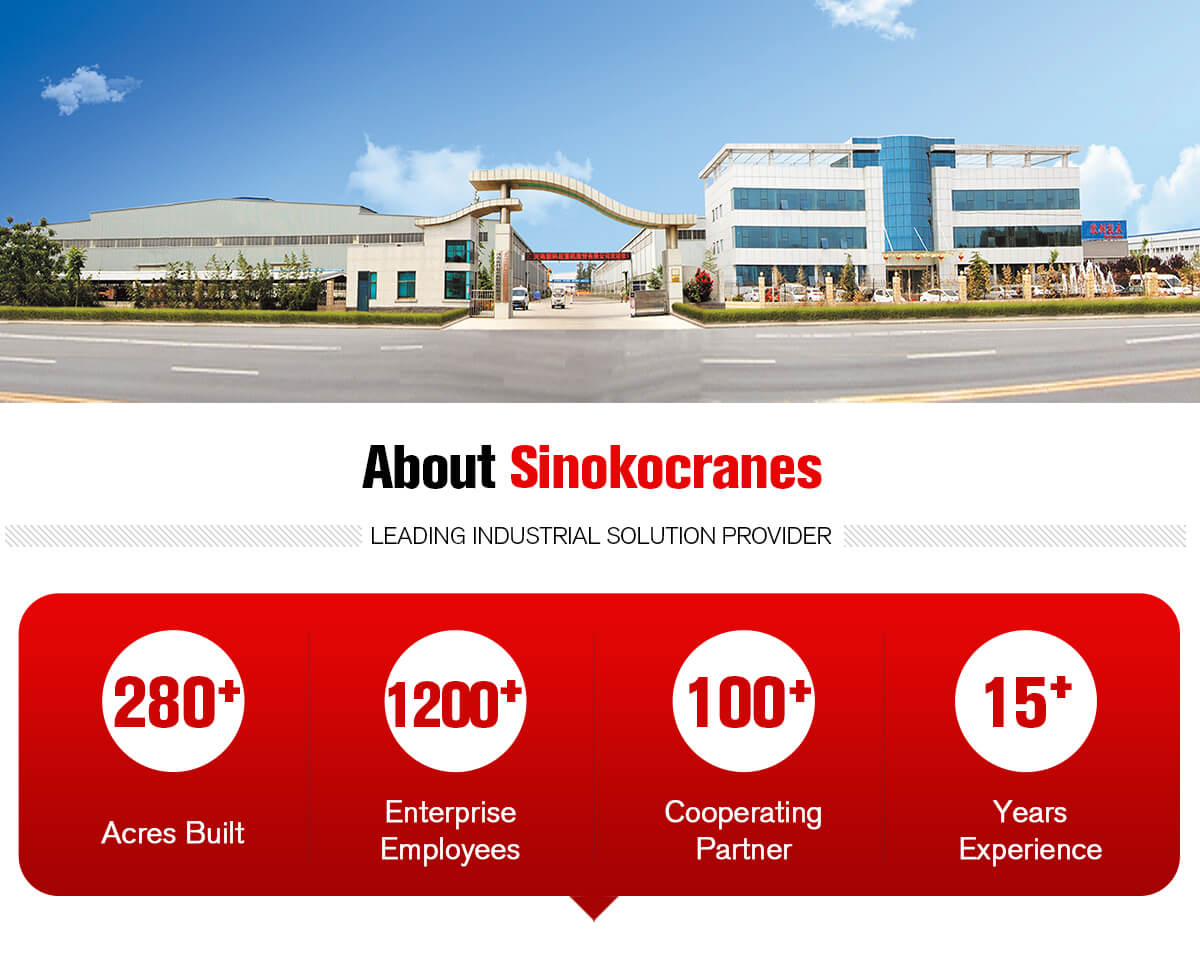 Sinokocranes is a Chinese company established in 2008. We specialize in manufacturing lightweight cranes and providing integrated material handling solutions. Our services encompass research, design, manufacturing, installation, and full life-cycle support. We prioritize innovation, using advanced technologies and lightweight materials to create efficient, eco-friendly cranes. Our goal is to meet customer needs and contribute to the advancement of the material handling industry.
Our Main Products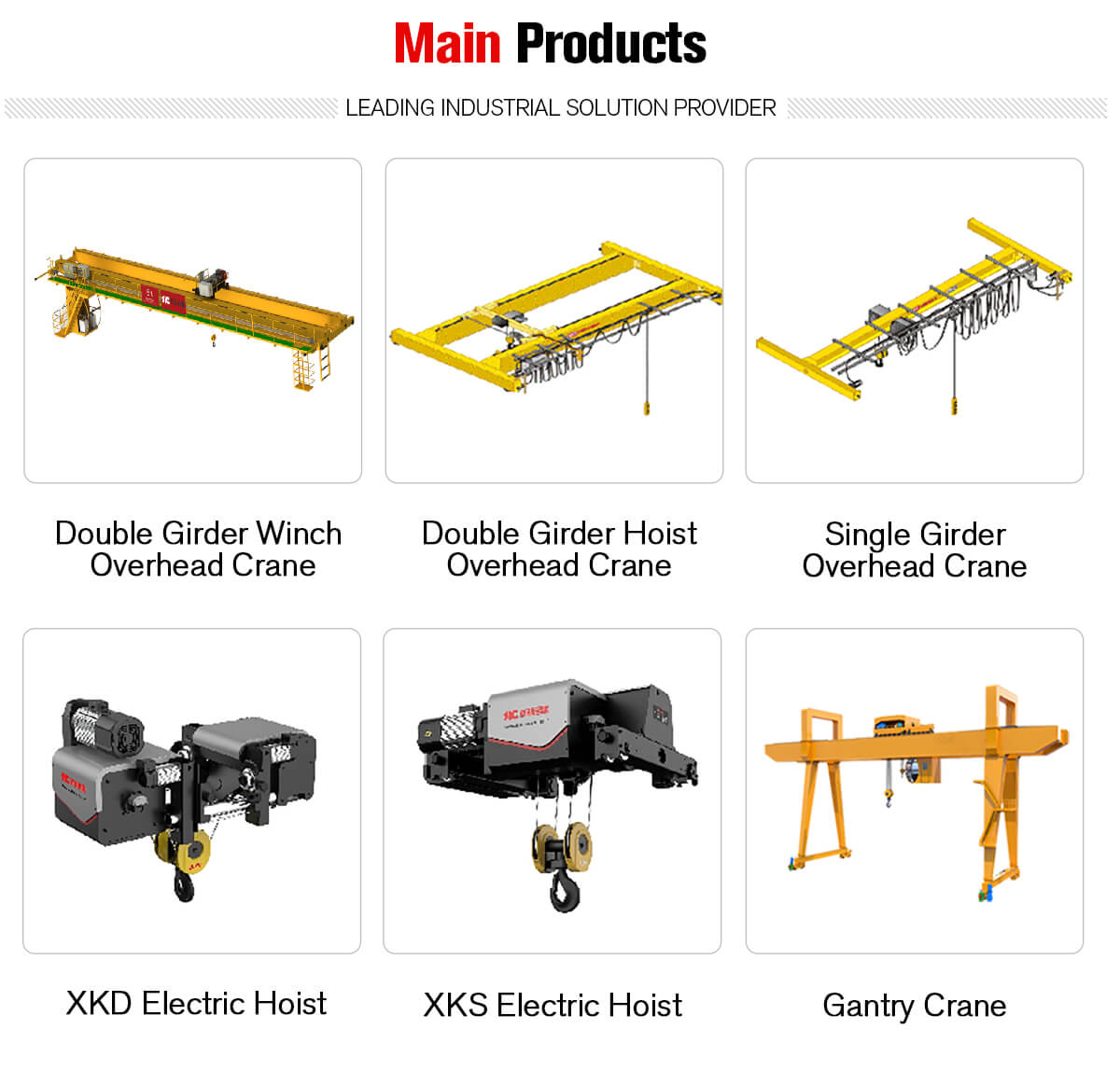 Our comprehensive product range includes overhead cranes, gantry cranes, jib cranes, electric hoists, crane trolleys, electromagnets, grabs, and other lifting equipment. These offerings provide tailored crane solutions for a variety of industries such as steel, power stations, energy recycling, vehicle manufacturing, general manufacturing, papermaking, food, petrochemical, aerospace, and shipbuilding.
Product Certificate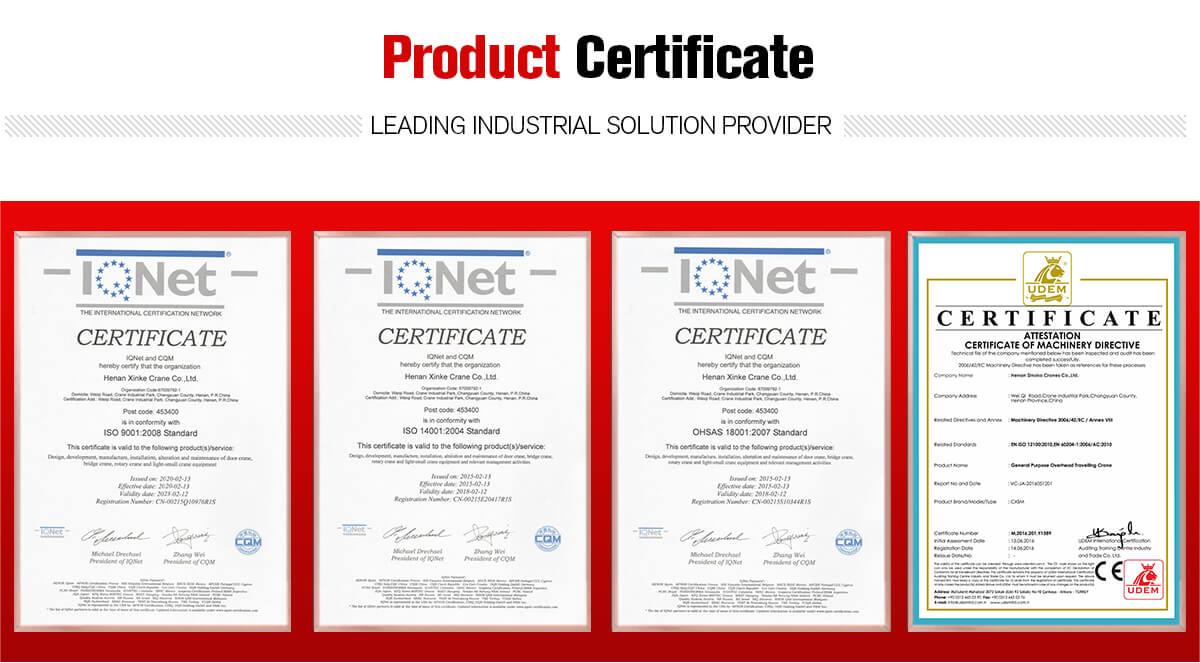 Our crane products are CE certified, ensuring that they meet the safety, health, and environmental protection standards required within the European Economic Area.
Quality Control Management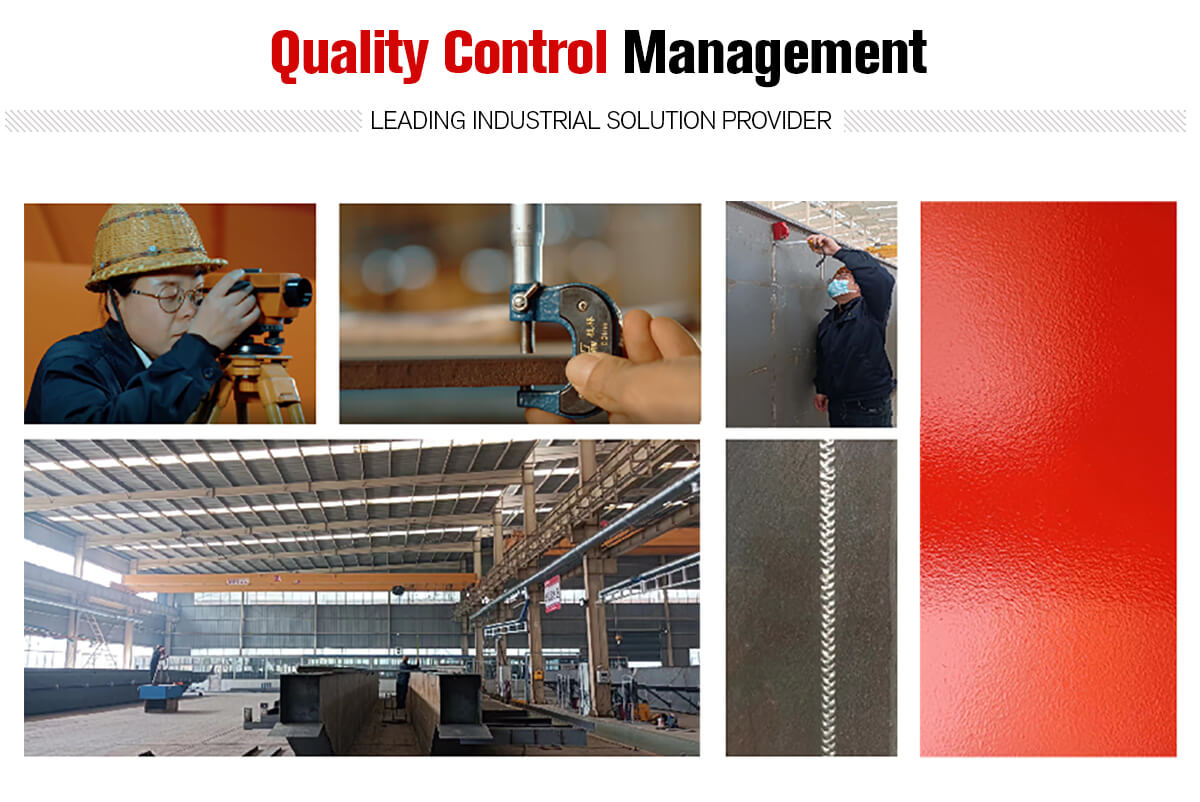 When looking for a garage overhead crane for sale, consider factors such as the specific lifting requirements, available space, and safety features. Sinoko Cranes offers a variety of high-quality garage overhead cranes to suit your needs. Contact us today to find the perfect solution for your garage lifting requirements.