Overview:
5 ton Material Handling EOT Crane has the following advadages:
Small dimension, light dead weight.
Compared with traditional cranes, the limiting distance is minimum from hook to wall,
and headroom is the lowest, which makes cranes work more close to the front,
its lifting height more higher then increases effective working space of workplace.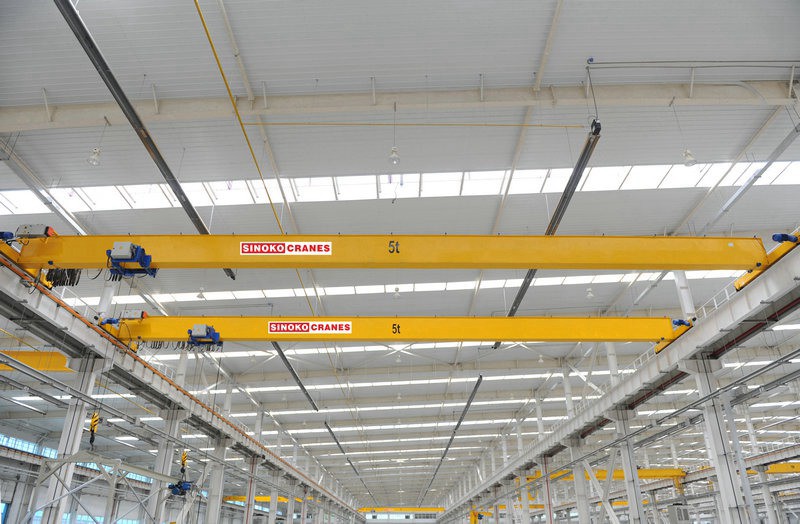 Features
1. Modular design with direct fits between components;
2. Crane uses sturdy cylindrical/ conical rotor pole-changing motors with elegant continuous cast aluminum sections, integrated safety brakes;
3. Limit Switches : To prevent over hoisting & over lowering of hook
4. Electric / Electronic soft start modules electrically coupled to the long travel drives to achieve jerk free, cushioned & smooth starts;
5. Easy, simple and safe maintenance of the crane extended partially or totally along the girder;
6. Every component & part is thoroughly scrubbed & painted with two coats of primer before assembly & two coats of synthetic enamel after testing.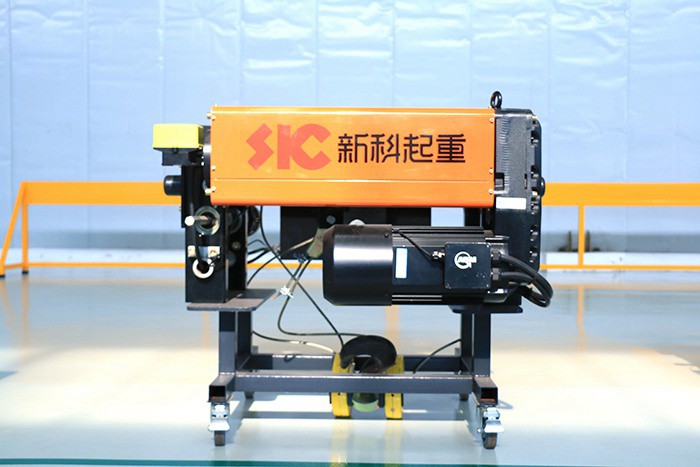 Specification
We are ready to discuss with customers the supply of overhead /bridge cranes with parameters, mode of operation and special demands.
Kindly please provide the following information when sending enquiry to us.
1. Lifting capacity ______ton
2. Span _______meters (it is center to center distance between railways)
3. Lifting height ______meters (it is the distance from center of hook to floor)
4. Travelling length _____meters
5. Industrial voltage _____V, _____HZ, 3Phases
6. Control mode
A. pendant control B. remote control
7. Do you also need us to supply rail and bus bar?
A. Yes B. No
8. What is the main lifting material?