Overview: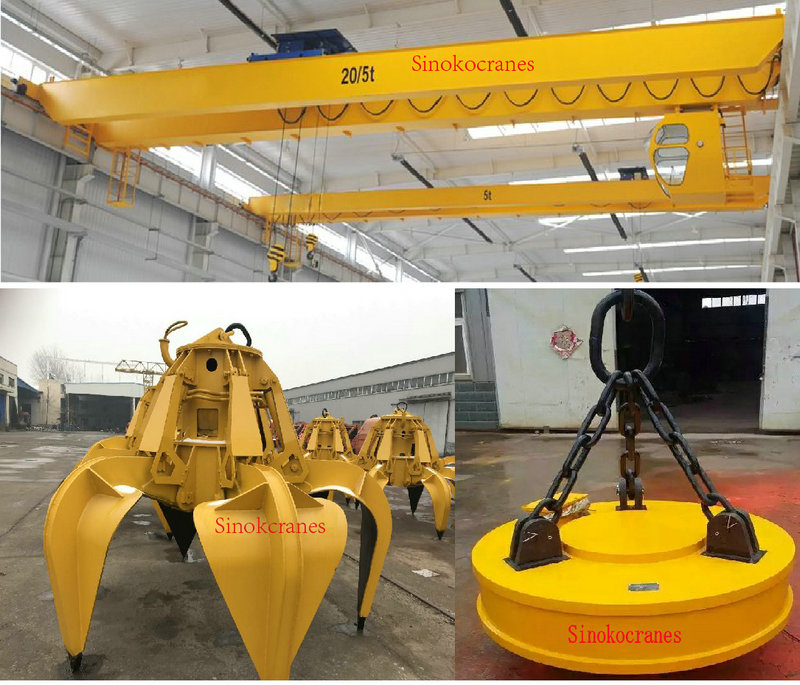 Garbage 30t grab bucket EOT crane girder is of welded girder construction. This result in lower dead weight with a high degree of vertical and horizontal rigidity and small wheel loads being transmitted to the crane runway. The grab crane is a special kind of overhead crane which can be used to grab steel scraps, sludge, sand, limestones, garbage and so on. The EOT crane also can assembly with magnets for lifting steel materials, like steel scraps, steel billets, steel rebar. The working class is heavy duty.
Features
Grab Crane General Features
1. Crane material: Q235,Q345B/Q345D
2. No-welding joint strong box type, by machine hand, strong and beautiful.
3. Wheels are vacuum casting by ourselves, intermediate frequency quenching
4. Wheels, wire rope, drum, gears, coupling are manufactured by our CNC machines.
5. ABB, SEW motor or Huanghe explosion-proof, top quality in the world.
6. Electrical equipment: Siemens or Schneider brand.
7. Control method: Cabin control, wireless remote control or pendant control, you can choose one of them (According to your demands).
Grab Crane Safety Features
1. Overload protection device
2. Top quality long time bearing polyurethane materials buffer
3. Crane traveling limit switch
4. Voltage lower protection function
5. Emergency stop system
6. Lifting height limit device
Specification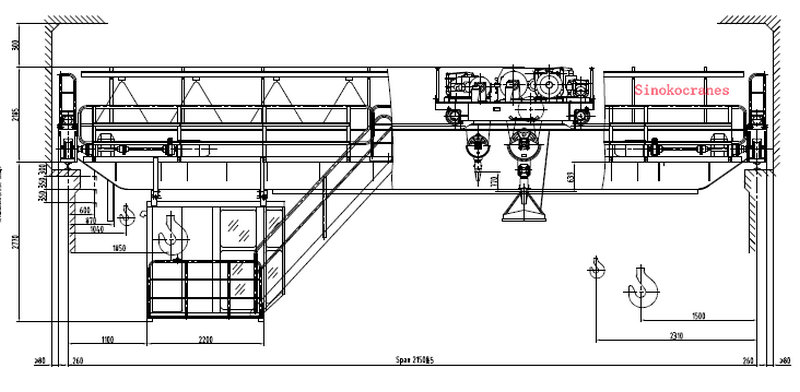 Lifting Capacity: 5t~50t
Span: 6m to 45m
Lifting height: 5m to 40 m
Working duty: A6 (M6), A7 (M7), A8 (M8)
CE, ISO certificate, Top quality