Overview:
Self-Developed There in One Driving System Features from Sinokocranes:
l The surface is chemically treated with strong corrosion resistance.
l The unique electromagnetic design reduces the shaft current and improves the service life of the bearing.
l 5-120HZ continuously variable transmission, low speed operation torque is smooth, no crawling phenomenon.
l The high heat resistant composite enamel round copper wire has reliable winding performance and long service life.
l The use of high-performance brakes, life can reach 1 million 500 thousand times.
l Import bearings with international brands to ensure service life.
l Standard thermistor and heat protection.
l Standard heavy duty connector plug, quick connection, high safety.
l Ambient temperature -15 ~ +40 C
l Relative humidity 90%
l Working system S3-40%
l Insulation grade F/H
l Protection level IP55
l Three phase AC power supply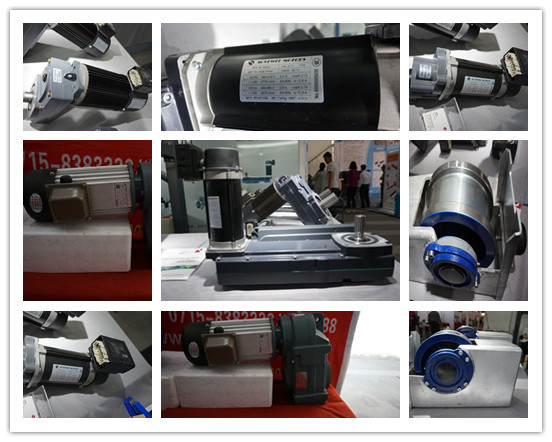 Features
There in One Driving System Structures and Scope of Supply:
l The reducer consists of gears, axles, domestic bearings, box shells, bolts and pads.
l The motor is composed of stator, bearing, rotor, shell, brake, heavy load connector (aviation plug).
l The brake is divided into electromagnetic brake and side magnetic brake.