Overview:
100 ton Gantry Crane is applicable to highway, bridge, power station etc for loading or unloading,
hoisting, transporting work.
100 ton Gantry Crane consists of four main parts, namely, the bridge structure, the crane traveling
mechanism, the trolley and the electric equipment. All movements of the crane are controlled in the
operating room. This type of double beam gantry crane has two conductive forms, cable and sliding
contact line. When buy this crane, any form will be fine, and also tell us the crane's working environment
and power source.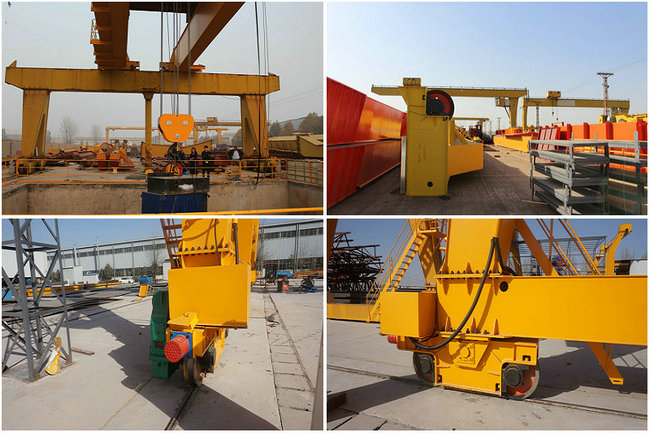 Features
Good quality with competitive price
Reasonable structure, favorable performance
Control the load easily and position the load exactly
Smooth starting and stopping
Superior safety and reliability
Low noise, commodious cabin and good view
Low dead weight low your cost
Easy maintenance for parts