Overview:
In the main house of the hydropower plant, the dam hydropower cranes are used for the key equipment installation, commissioning , maintenance etc. As the overhead cranes for turbine house, the reliability, smooth, and efficiency is the main features for those cranes.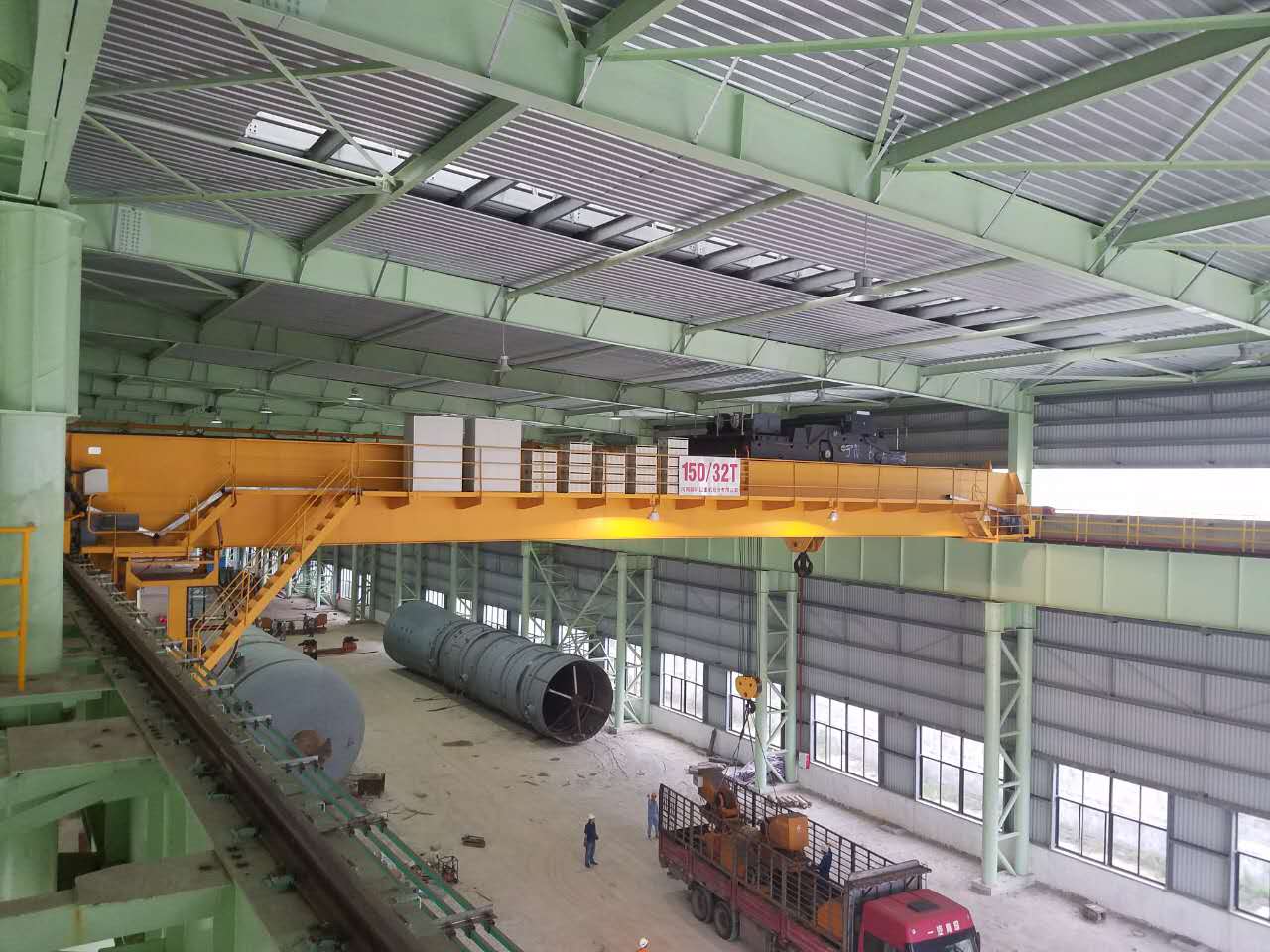 Features
The Main feature of Dam hydropower station cranes :
1. HIGH CAPACITY:
The generator stator and rotor need to lift together after equipped, the rotors are really big and heavy, so it will need a large capacity overhead cranes for lifting. Sinokocranes could do hydropower station cranes as capacity of 100 ton,150 ton,200 ton,300ton,500 ton etc.
2. Lifting Speed is slow:
The big generators need a very accuracy lifting and installation work process.So that a very slow and smooth speed is a must requirement for hydropower station cranes.
3. HIGH LIFTING HEIGHT:
General speaking, the big hydropower station working workshop is really high, it require a high lifting height for the cranes, lifting height normally is more than 30m.
4. Low working Duty
The overhead cranes in the hydropower plant only have some work at the beginning of power plant construction. After all generators installation are finished, the crane only have very few work in following years, it will only need the cranes to do a very simple maintenance work.