Overview:
I. Technical Requirements of Marble Loading Crane:
1. lifting mechanism and operating mechanism running in low speed, in order to improve the prefabrication beam alignment accuracy and reduce the impact on the beam structure.
2. the beam inside the space should be large enough to meet the lifting of prefabricated beams and bridge machine assembly. (Pole machine price)
3. the main steel structure should meet the strength, stiffness, stability under the premise of considering the disassembly and transportation.
4. the use of two crane for lifting prefabricated beams must meet the two loom synchronous operation .
II. Operation and Maintenance Precautions:
1. the crane operator to be trained, qualified before induction.
2. in strict accordance with the crane operating requirements, operating procedures to operate.
3. The mechanical devices, electrical equipment etc, should have regular inspection and maintenance.
4. found that any problems, Gantry crane should be shut down until the problem is removed.
III. Factory Equipments Show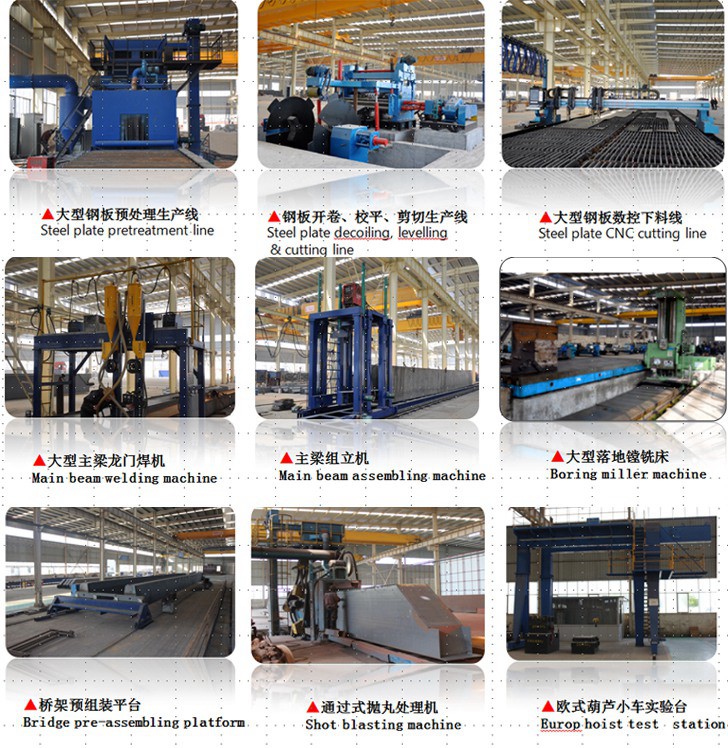 IV. Marble Crane Packing and Delivery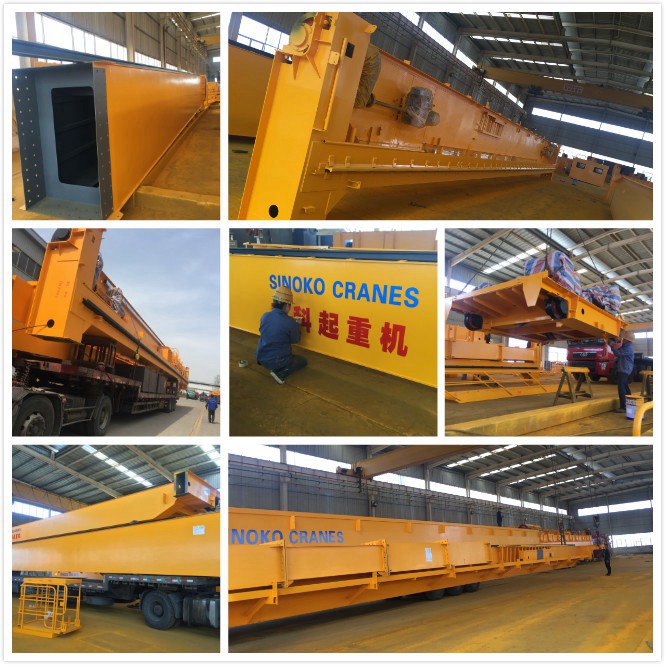 Specification
Technical parameter for marble gantry crane


Lifting weight

ton

3~20

Span

m

12~30

Lifting height

m

6m 9m

Working

Travelling

Ground

m/min

20

parts

speed

Cabin

20/30/45

Motor

Ground

YSE802-4/0.8*2

YSE90L-4/1.5*2

Cabin

ZDR100-4/1.5*2

ZDR112L1-4/2.1*2

Reducer

Ld

Wheel dia.

mm

270

Electric

Type

CD1 MD1

hoist

Lifting speed

m/min

8 0.8/8

Travelling speed

20

Motor

Lifting

ZD41-4/4.5 ZDS10.4/4.5

Travelling

ZDY12-4/0.4

Working class

A3

Steel track recommended

P24 P38

Power

380v 50Hz

The crane weight

Ground

kg

6646/8646

7630/9430

10163/12163

11931/13931

Cabin

kg

6996/8996

7780/9780

10513/12513

12281/14281

Max. Wheel pressure

KN

37/42

40/46

44/50

48/54





















Thanks for your interest, would you please help with the following items then suitable solution will be sent within 24 hours. Red Items are necessary!
1. Load capacity: ?
2. Span: ?
3. Lift height: ?
4. Power Voltage: ?
5. Cantilever Length: ?
6. Speed Request:?
7. Control Mode Request: ?