Overview:
Molten Steel Lifting Crane
Bridge foundry crane with hook is mainly used at the place where the molten metal is lifted. The working class of the complete machine is A7, and the thermal-protective coating is added at the bottom of the main girder.The assembling and test of the crane conform to the document No. ZJBT[2007]375 WHICH WAS ISSUED BY General Administration of Quality Supervison, Inspection and Quarantine of China.

Environmental conditions:
1, The power of crane is three-phase AC; tated frequency is 50HZ; rated voltage is 380V;
2,the temperature of the working environment is -10~+60 centigrade;
3,The relative humidity is no more than 50%when the temperature is +40 centigrade;

Working condition:
Working tempreture:-10~+60C,
Work class: A7,
Power Source: 3ph, 380V, 50HZ or other under customer requirement.

Safety feature:
Weight overload protection device,
Top quality long time bearing polyurethane materials buffer,
Crane traveling limit switch, Voltage lower protection function,
Emergency stop system,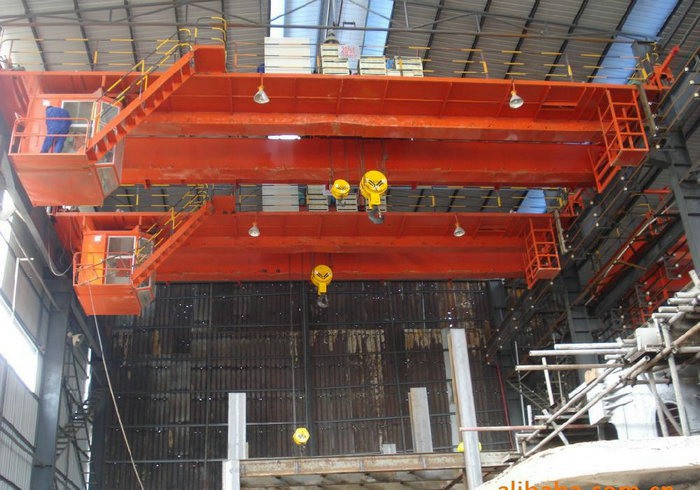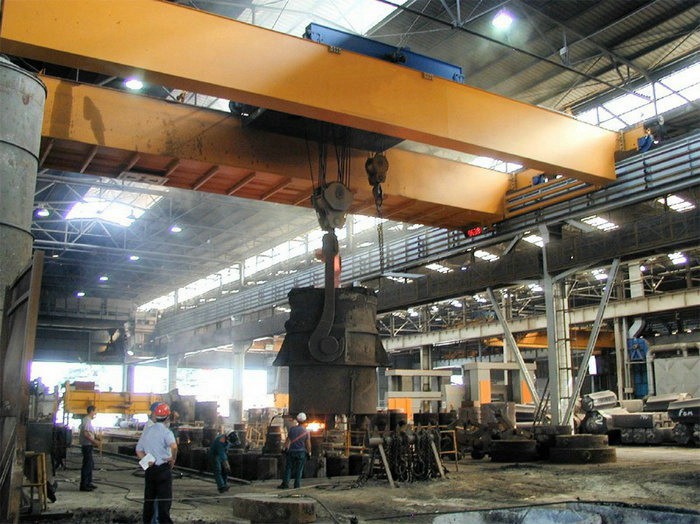 Features
Reasonable structure and light dead weight
2. Favorable performance, accurate and smooth lifting.
3. Safe and reliable traveling
4. Low noise and easy operation,
5. Convenient maintenance, high exchangeability for
parts and components
6. Main girder: no-weld U-shape and one stop molding,
increase the girder strength.