Overview:
In the winch industry, the marine electric boat pulling winch is most commonly used winch in construction site or workshop, etc.
And power supply for the electric winch varies from 110v440v/50&60HZ according to different countries' situation. The electric winch also can divided
into: construction winch, marine winch, mine winch, building winch, cable winch, etc.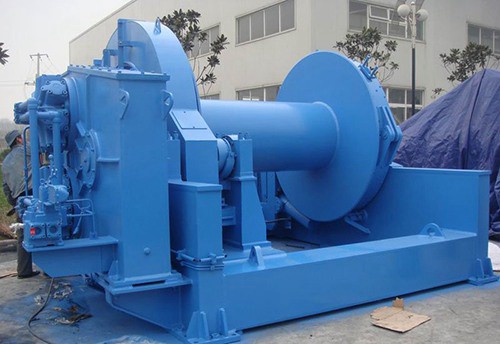 Features
1. Light aluminum shell,
2. Electromagnetic brake,
3. Electromagnetic contactor,
4. 24V/36V transformer device,
5. Hot forging with perfect strength chain,
6. Hook is constructed of anti-pull and heat-treated steel and heat-treated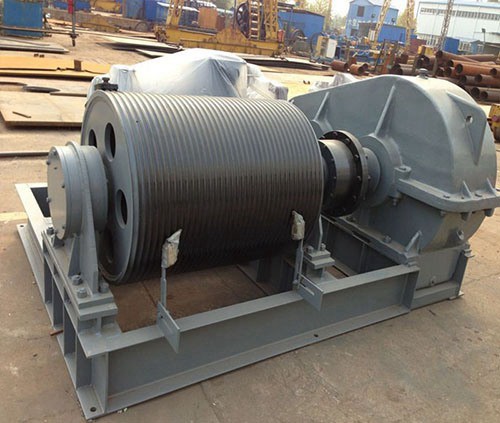 Specification
Technical Parameter


Model

JK1

JK3

JK5

JK8

JK10

Line pull capacity (kg)

1000

3000

5000

8000

10000

Wire rope average speed (m/min)

30

30

28

20

19

Wire rope Dia.( mm):

9.3

15.5

21.5

26

30

Gear box

Type

JZQ350

JZQ500

JZQ650

JZQ650

JZQ750

Transmission ratio

31.5

23.34

40.17

23.34

23.34

Drum (mm)

Diameter(cm)

190

325

406

500

550

Length

360

520

840

900

1000

Capacity(m)

110

200

300

300

450

Motor

Type

Y132M-4

YZR225M-8

YZR250M1-8

YZR250M1-6

YZR250M2-6

Power(kW)

7.5

22

30

37

45

Rotating speed(r/min)

1440

715

864

960

960

Hydraulic Brake

YWZ-200/25

YWZ-200/25

YWZ-300/45

YWZ-300/45

YWZ-400

Dimension (cm)

945*97*60

147*140*95

186*166*95

240*180*110

250*190*120

Weight(kg)

460

1200

2700

4000

5000